I had a few goals when I started this trip to Germany: spend time alone, hang out with some of my long-term friends, speak German and challenge myself creativity with photography.  On this next part of my trip, I was by myself for almost three days.  It was just me and my Canon.  I drove from Ulm to Rothenburg ob der Tauber on a Wednesday afternoon.  At one point, I stopped at a McDonalds off the Autobahn to use their wifi and send a few messages over the iPad.  That was my only stop during the 1.5 hour drive to Rothenburg.  I drove 160 Km per hour the whole way (almost 100 mph).  My little gray rented Polo (smaller version of a VW Golf) wasn't the fastest car speeding along the Autobahn, but I still drove this manual car faster than I do in the states on the freeway and it felt a little "dangerous."
Once I got checked in at my centrally-located Reichsküchenmeister Hotel, I walked around the city all afternoon.  It was a beautiful, sunny afternoon and thanks to Rick Steve's recommendation to visit here in his guide books, there were tons of tourists out walking around everywhere, even though it was late October and not high tourist season.  I overheard several Americans asking questions or making statements about the things they were experiencing in Germany.  Made me smile.  I loved Germany from the first time I visited there as a 16-year-old and have been enamored with it ever since.  A 20 year love affair really.  It's HOME.  Even though I had never been to Rothenburg before, it still felt like home because I got to speak German and eat German food.  All the following photos were taken just steps from my hotel, located in the heart of this ancient walled city.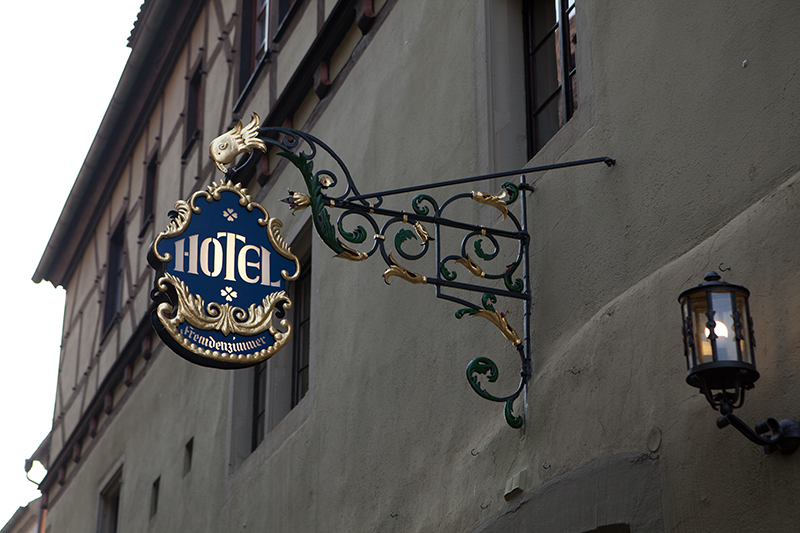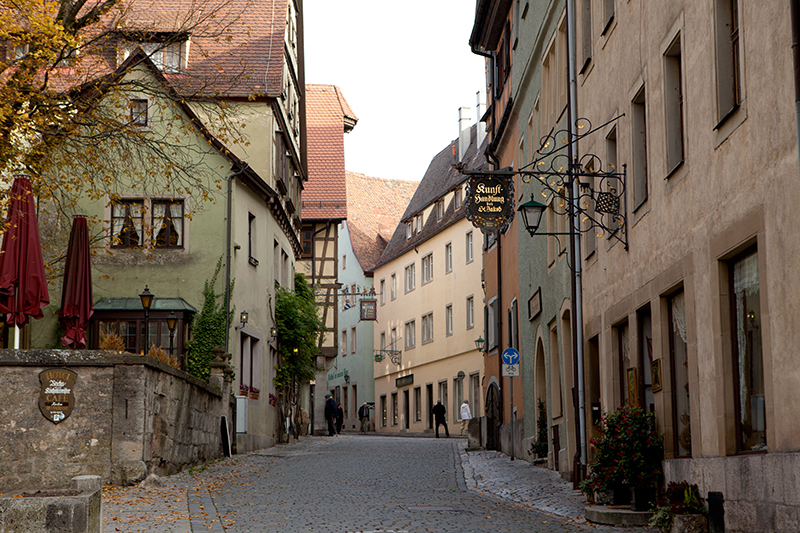 I read some guidebooks that gave me some ideas of what things I should visit while I was in Rothenburg.  One of those was the St. Jakob's church.  Here, you can see one of Tilman Riemenschneider's famous wood carvings of the Last Supper.  While I found it interesting to look at, it was not as beautiful to me as the spectacular interior walls and stained glass of the church itself.  I loved the lighter interior (much different than the dark, gray interiors of the churches in Freiburg and Ulm) and large pipe organ.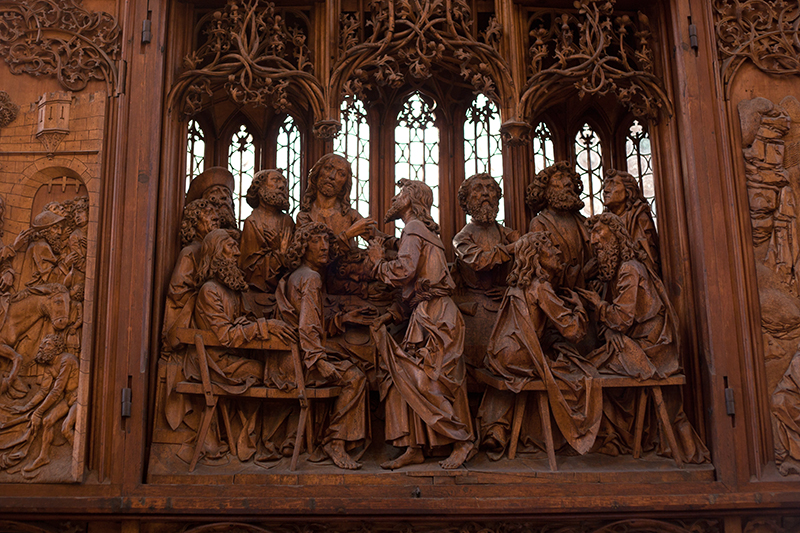 I didn't spend much time inside the church because the main objective of my afternoon was to visit and walk up on top of the large wall that encloses the entire city.  There are a few different places you can access the wall climb itself and once you are up on the wall, you cannot get off until you reach another access point with stairs leading down to the street level.  This wall was the biggest reason I wanted to visit Rothenburg.  It is one of the only remaining walled cities left with most of the wall itself still in tact.  I wanted to see it.  I wanted to photograph it!
After my afternoon of photographs, I went out to eat at a small, little hole in the wall pub called "Zur Höll," which literally means, "to hell."  I sat alone at a tiny table for one in the darkness of a small stairwell and ate one of the best filets I've ever had in my entire life at this place.  I remember thinking how I would give anything to have my husband, Greg, there to share this experience with me!  If you go to Rothenburg, be sure to visit this cool restaurant.  The food is well worth the price.  I also recommend taking a walk with the Night Watchman to learn more about the history of this beautiful city!