Before I knew much about Ireland itself, I knew about the Cliffs of Moher. I grew up watching "The Princess Bride" and was fascinated with the "Cliffs of Insanity," AKA the Cliffs of Moher. I saw that movie a bazillion times as a kid and had an almost "star struck" WOW feeling each time I watched Princess Buttercup being lifted up those spectacularly rugged and steep cliffs. They were so beautiful and amazing. A sheer drop down from above, a stunning, flat rock wall rising 700 feet straight up from the ocean below. I always wondered what it would be like to see them in person. It was a silent wish of mine until I had the chance to plan what I wanted to see on our Ireland trip, and then I was very vocal about adding the Cliffs as a definite "yes" on our itinerary!
We stayed in the very small and whimsical town of Doolin after our drive around the Dingle Penninsula. It had a couple bars and a few touristy shops, and was just a few miles from the Cliffs. We had the most incredible stay at a little B&B there called Kate's Place. We could see the Cliffs from our room off in the distance and walked to dinner each night from our place. The breakfasts at Kate's were absolutely scrumptious and very filling! The owner, Kate, and her mother cook each guest's breakfast to order every morning. She was such a sweet and hospitable host and we had a blast chatting with her each day. After our long days of sightseeing and traveling around the area, she or her husband would drop by our room with a fresh pot of Irish black tea and cookies. It touched my heart and always hit the spot!
I remember checking into our B&B and grabbing my camera so that we could drive over the the Cliffs right away. Once there, we walked up a very steep walkway from the parking lot to O'Brien's tower (seen below) and I starting taking photos. The Cliffs took my breath away, literally. My heart was beating out of my chest. I was actually there! The light was pretty bright at that time of day and not the best for taking great photos, so we decided to grab dinner and then come back closer to sunset to try again. Boy, am I glad we did. That's why were there there, after all, to enjoy the scenery! I remember standing up on the top of the Cliffs getting blown all around by the wind, just as the sun was going down and starting to cry, sob out loud, really. It was an all-over, overwhelming feeling. There I was in person, seeing these big, massive, gorgeous cliffs right in front of me, the ones I had dreamed about seeing since I was a child. It was magical. Special! We stayed long after the sun went down, soaking in all the beauty around us, trying to etch it all very firmly in my mind. Now see what I saw!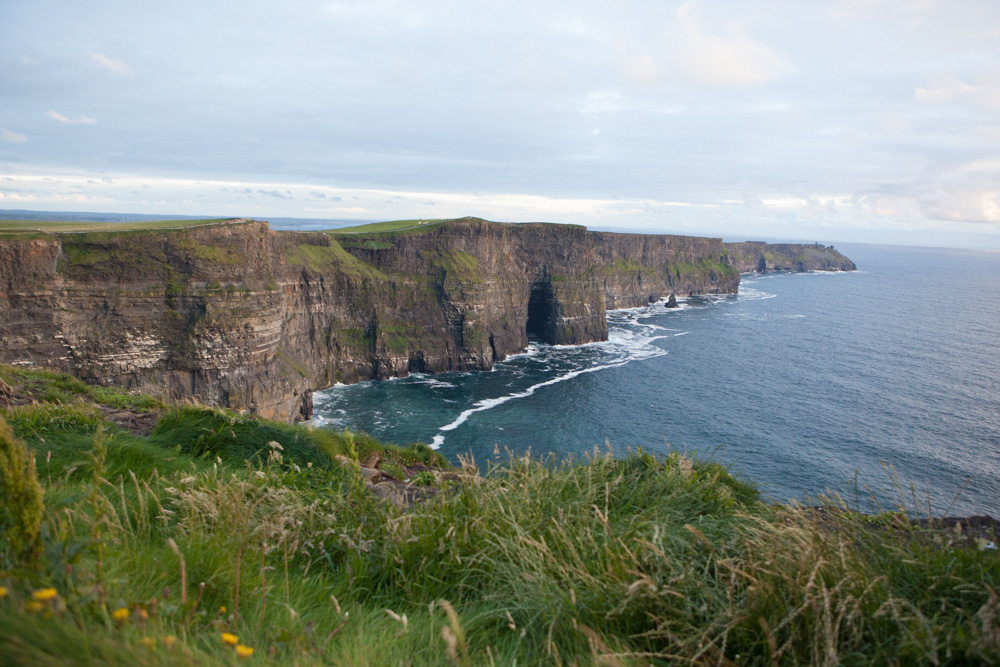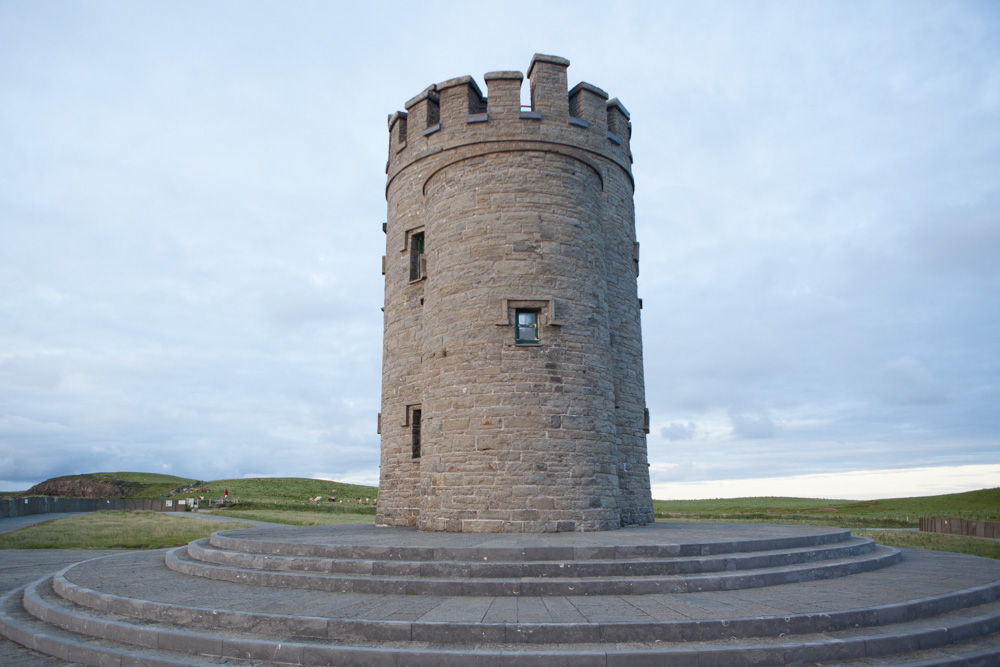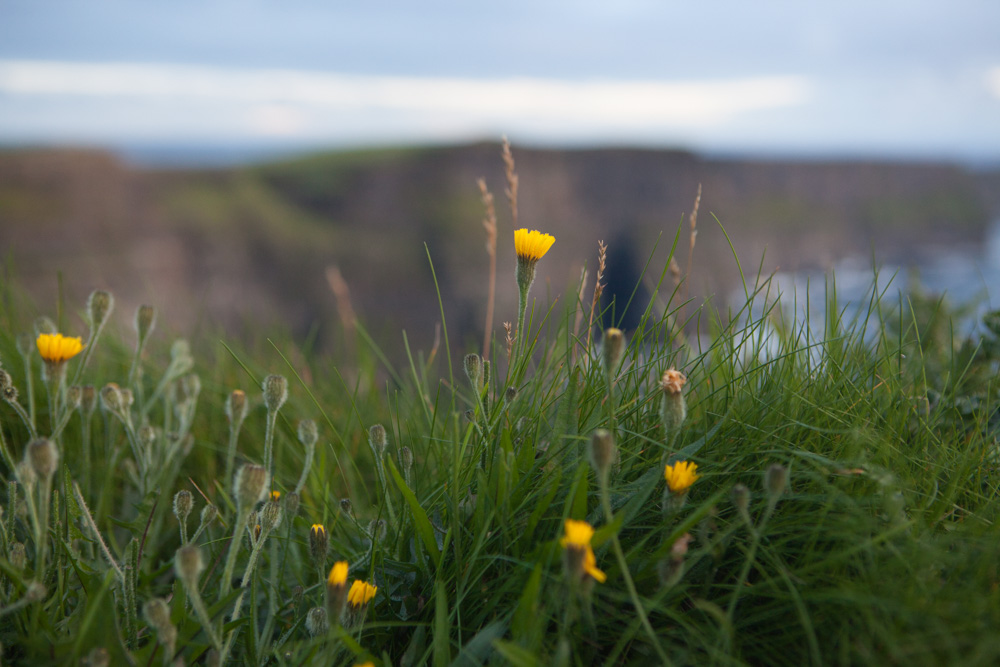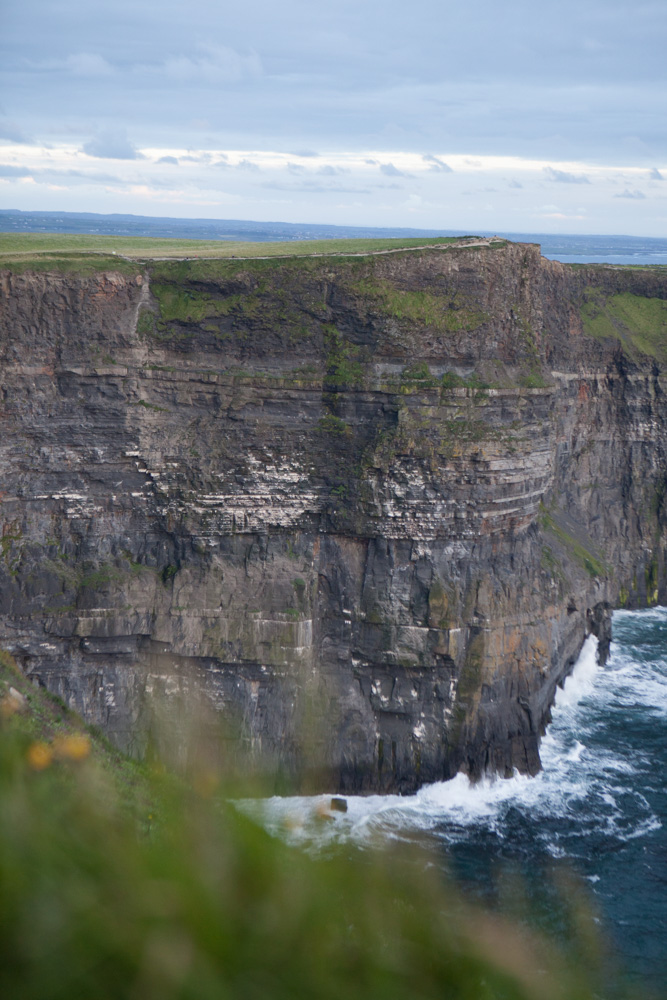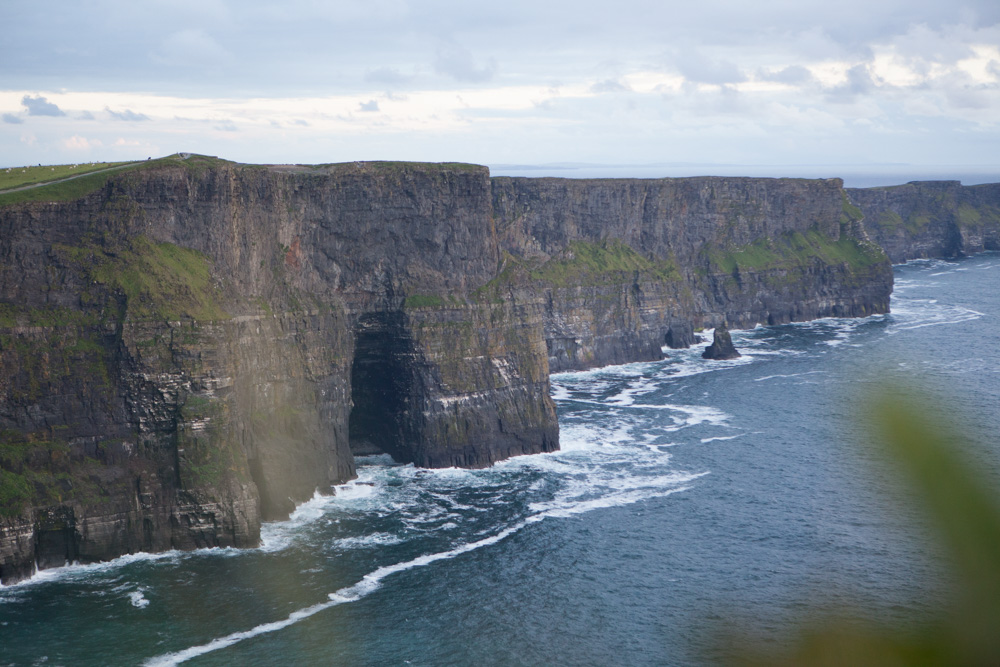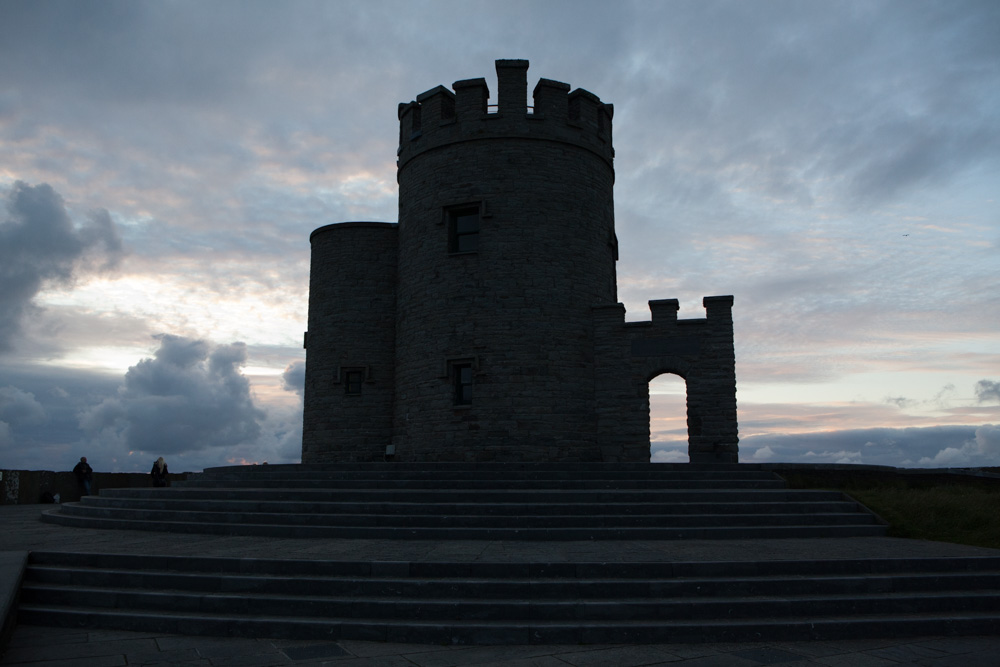 The next morning, we took a boat ride from Doolin to the Aran Islands (the feature of my next blog) and on the way back in the late afternoon, we rode past the Cliffs of Moher to see them from ocean level. The boat rocked wildly back and forth as we rode along so I had a hard time staying balance. We were also not the only boat driving past the Cliffs at the time, but with patience and some luck, I was able to get a few good, clear, and unobstructed shots. Look at all those natural colors and the cool, jagged stone face of these huge cliffs! Being here in person was definitely one of the biggest highlights of our trip to Ireland last summer. I am not sure I'll ever get to go back to see this special place again, but even if I don't, I will remember it clearly, fondly and in complete detail thanks to these photos!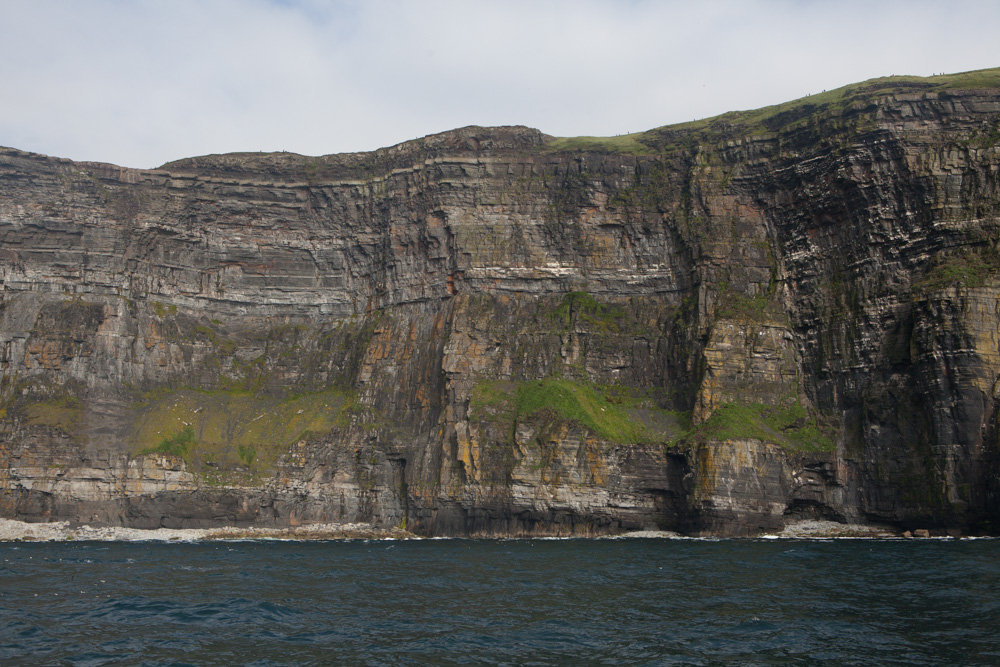 Save
Save
Save
Save
Save