While traveling in Ireland, I saw all types of examples of quaint country life that epitomized most of my ideas about rural Ireland. We drove through and stayed in many small towns. We ate Irish food, listened to traditional Irish pub music and walked along countless green fields and bodies of water. It was a perfect Irish adventure! In addition to the towns and roadways off the beaten path, I also wanted to see the all the tourist attractions in the "big city" of Dublin. Dublin, the birthplace of my favorite band, U2. Dublin, the home of Guinness. Dublin, the resting place of the Book of Kells. It was our last stop in Ireland, and it's also the focus of my last post from my 2015 European Adventure trip series.
To get to Dublin, we drove all the way across the country from Galway to Dublin and parked our rental car at Arnotts department store. Arnotts is the city's oldest and largest department store, founded in 1843. It was a great central place to start our tour of Dublin and from there, we were able to jump onto one of the many "Hop-On Hop-Off" buses doing guided tours around the city. Considering the limited time we had to see Dublin, this was the best way to see the city quickly. Our first stop was Trinity College. We ate our sack lunch here on the steps of one of its buildings and then wandered over to the library to wait in line to see the Book of Kells.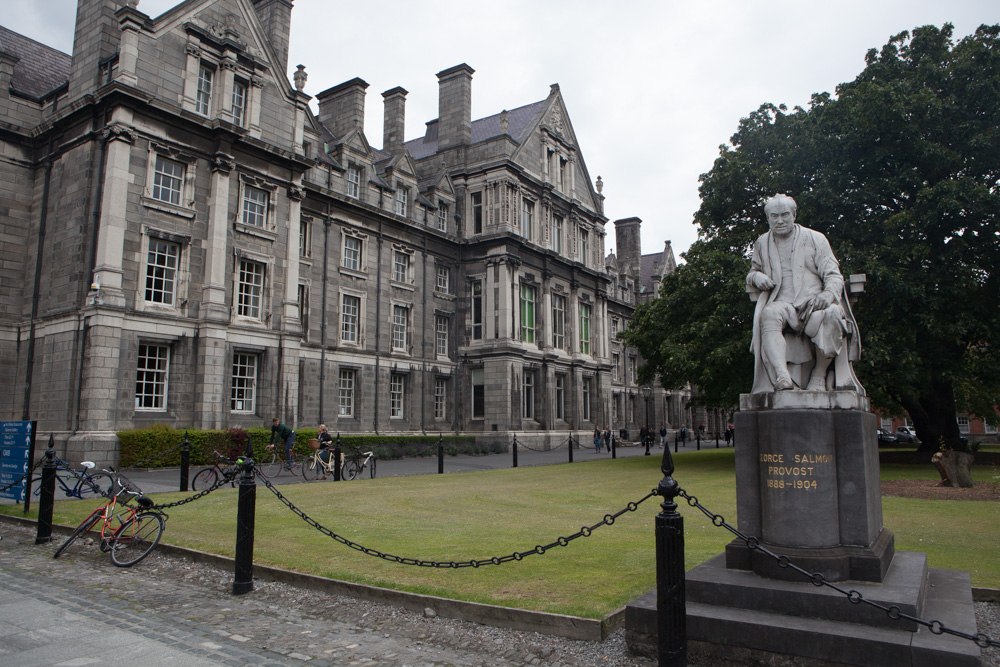 While the inside of the Trinity College Library itself was an amazing sight, the Book of Kells was even more spectacular. I really wish I could share photos of its amazing illustrations, and the way the color jumped off its pages, but unfortunately, photography was strictly prohibited. The Book of Kells is considered Ireland's finest national treasure and is a very well preserved ancient copy of the four Gospels of the Bible's New Testament (it's believed to have been created around the year 800). We were also able to see other fine examples of other ancient texts in the library (see photo below), but nothing compared to this opportunity to see the Book of Kells in person.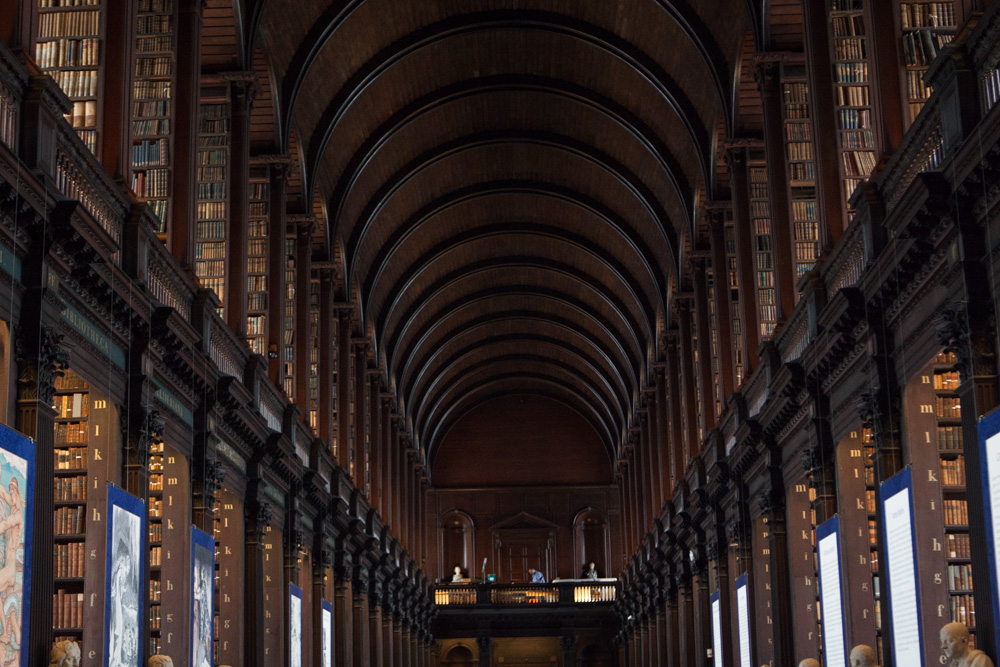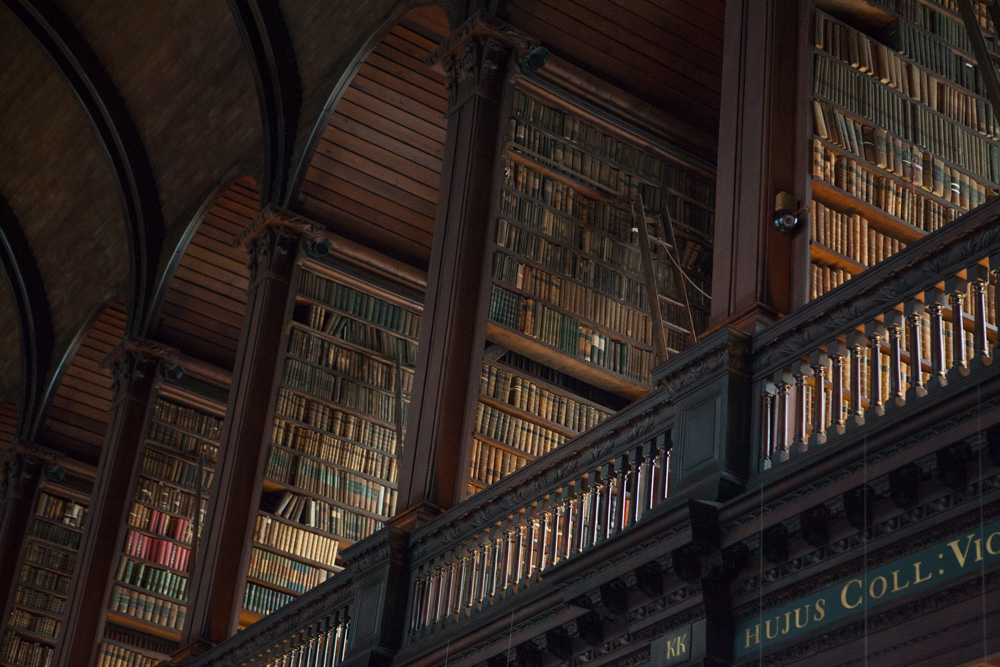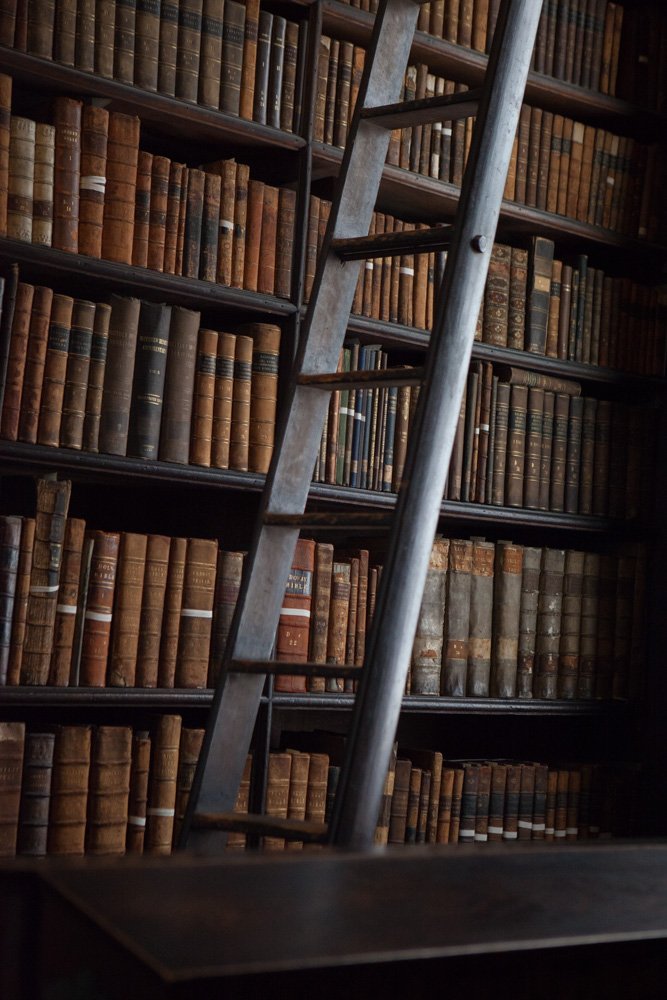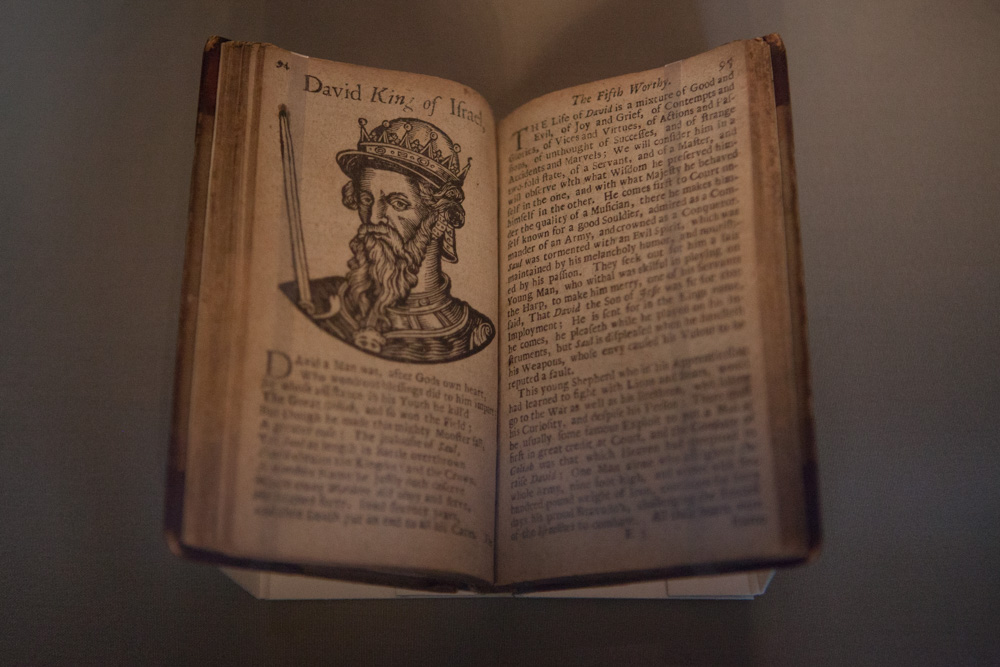 While we sat on the bus, driving in and out of narrow passageways and streets, I photographed all types of signs and storefronts that seemed to capture the essence of Dublin and give a little insight to the historic nature of the city. We didn't have time to tour Guinness, but several people on our bus did and it was still really neat to see the outside of iconic factory up so close.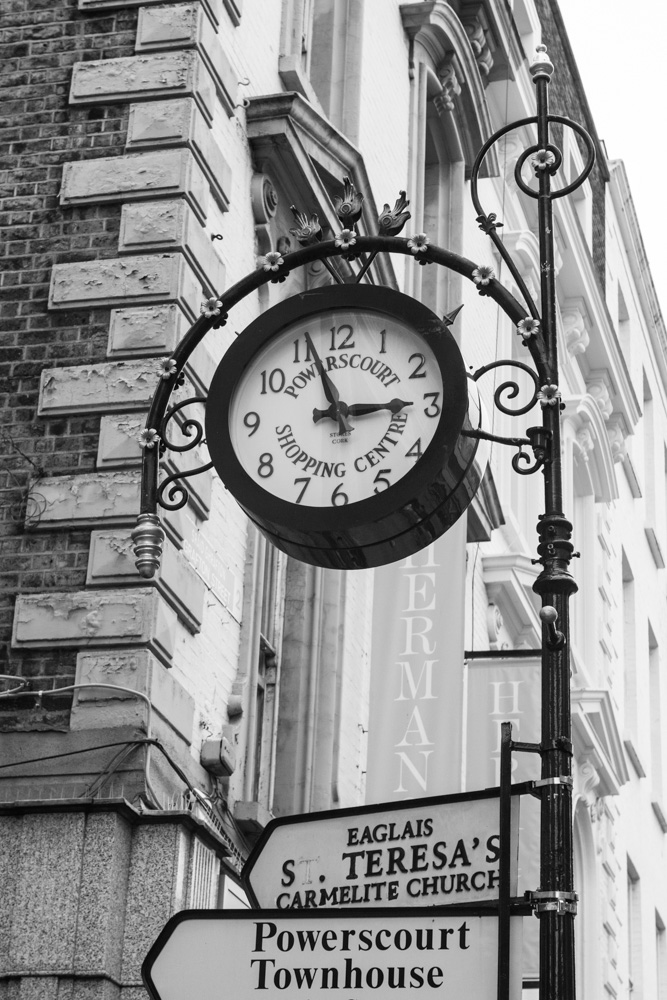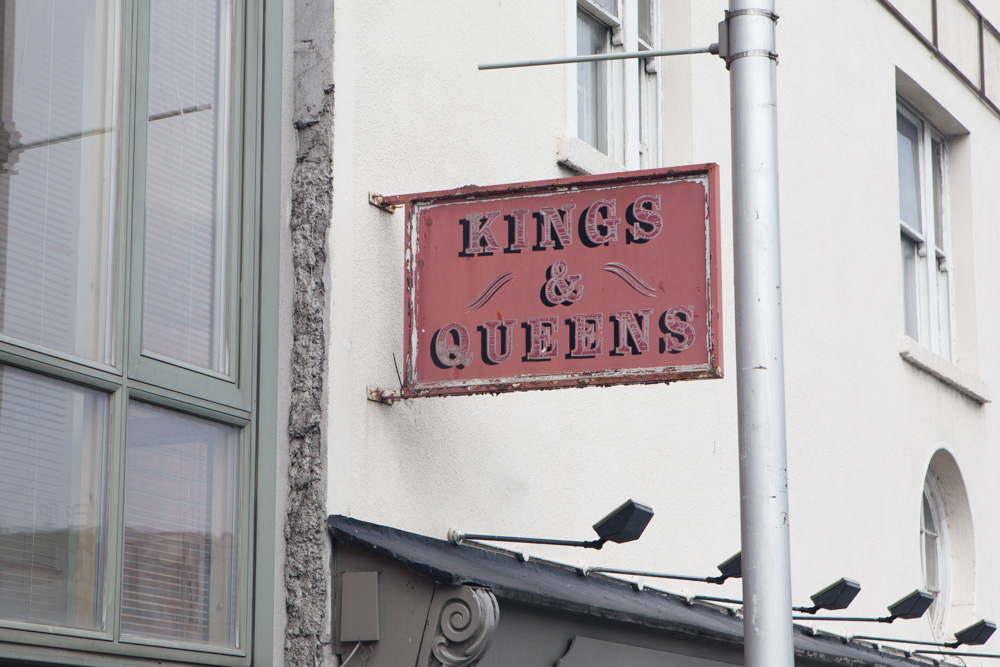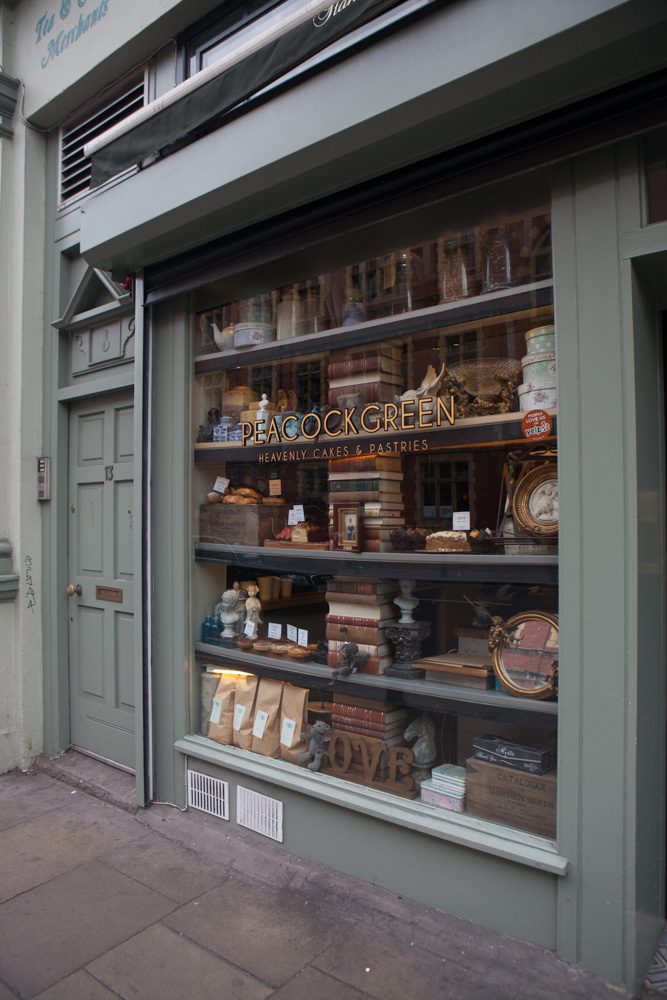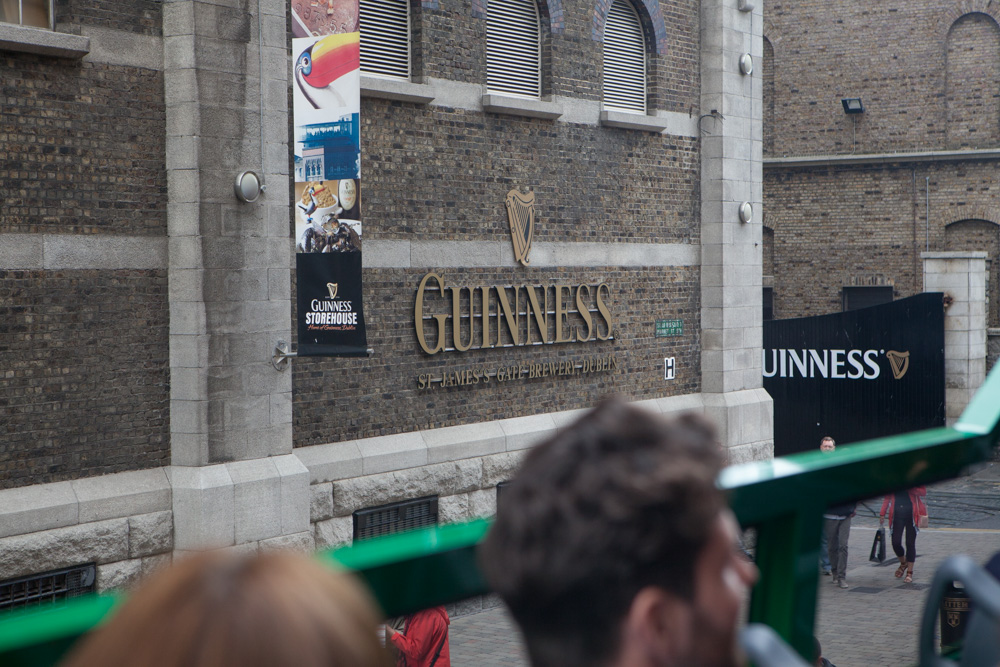 We got off the bus at the medieval Christ Church Cathedral and wandered its grounds a bit before taking a stroll along the Liffey River back toward the center of the city. I thought this statue installed in the courtyard of the church looked so lifelike and was an interesting piece of thought-provoking artwork. I also admired the church's beautiful attached walkway that crossed over the street, and looked much like an ancient take on our modern day sky walk.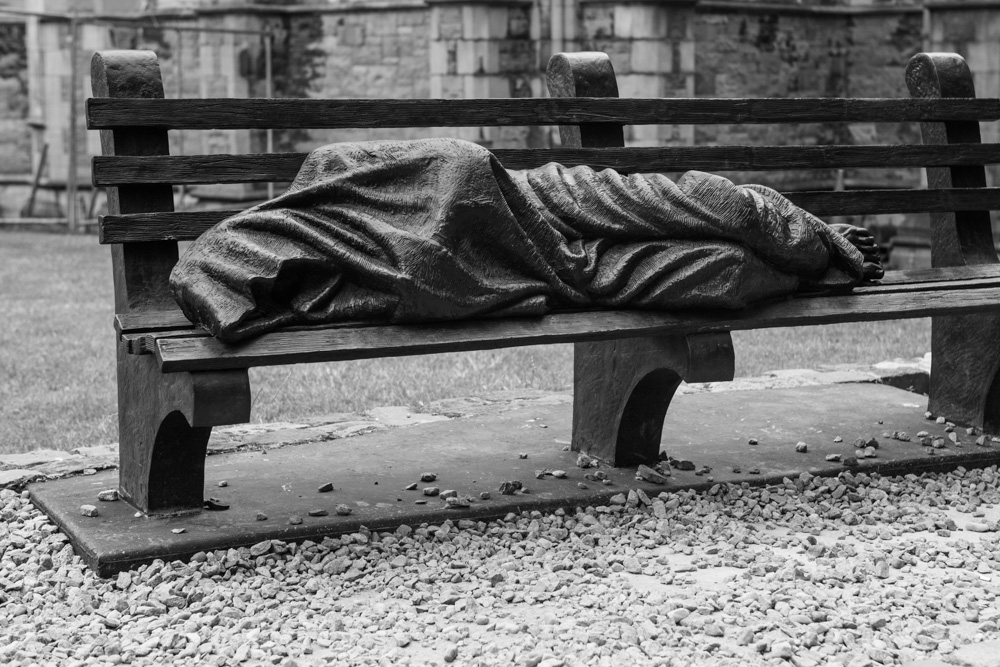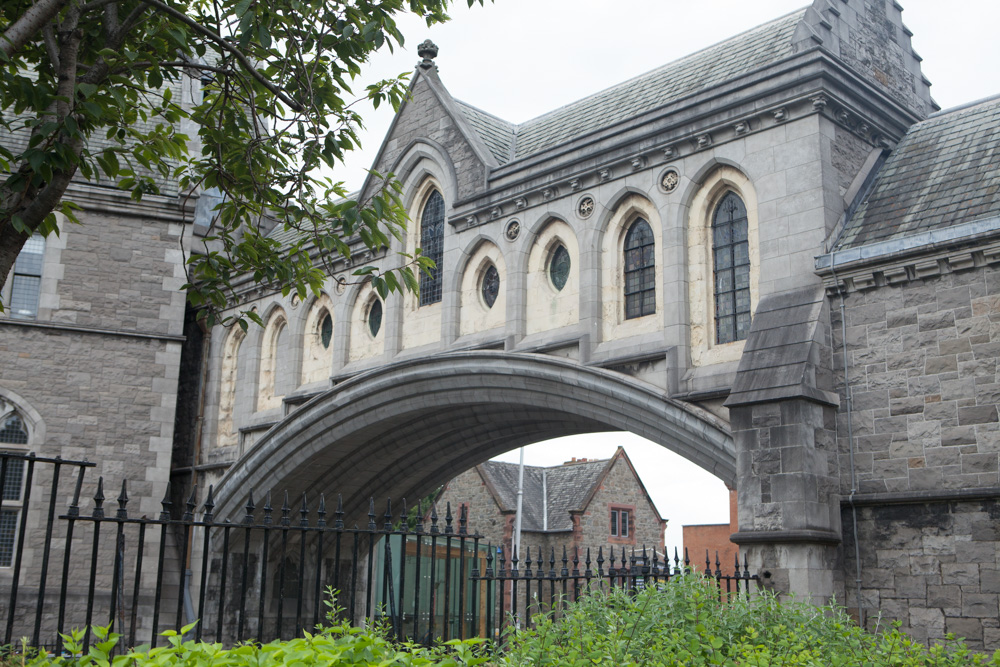 We walked over the Liffey River on the historic Ha'Penny Bridge and found our way to Boxty House, a modern Irish retaurant, in the Temple Bar Area. These were our last experiences in Ireland and I savored them! We had a nice long dinner complete with some yummy Irish stew and amazing soda bread. Very hearty and very tasty! Temple Bar was very lively and colorful. It was a pedestrian only area and filled with tourists!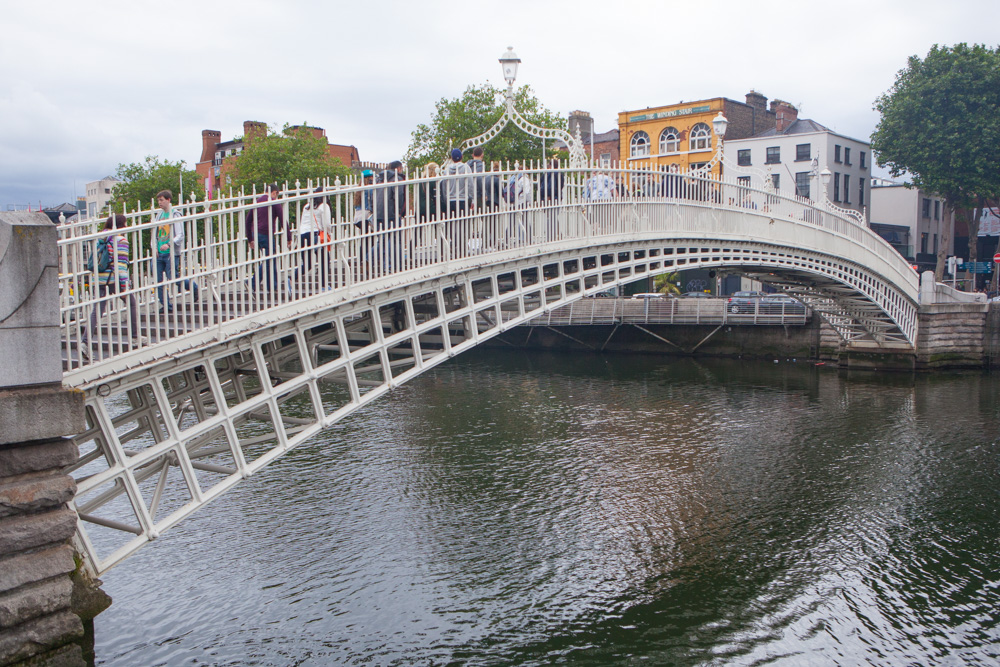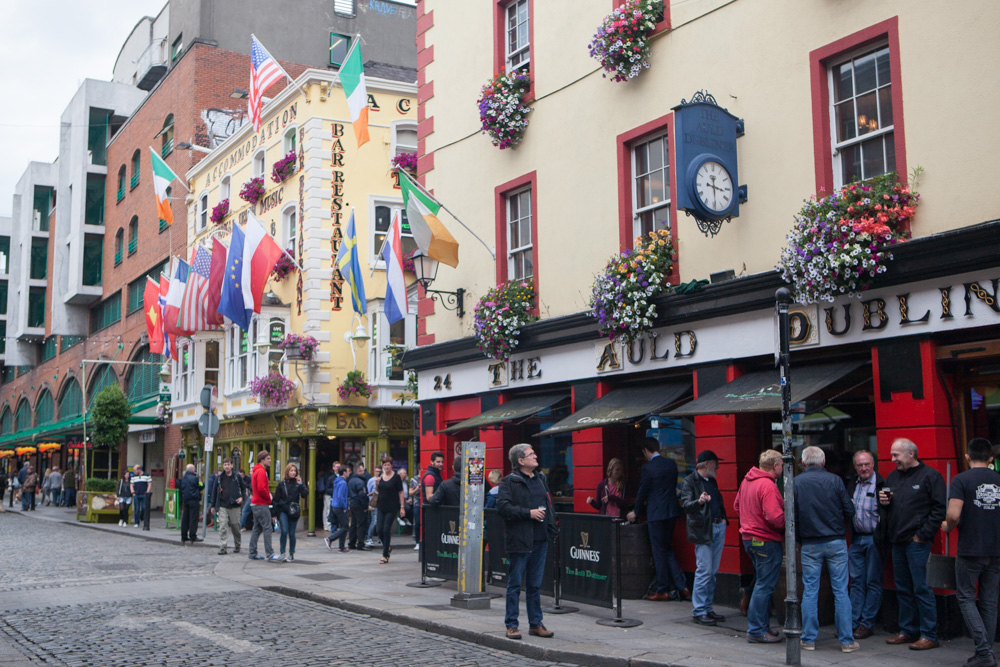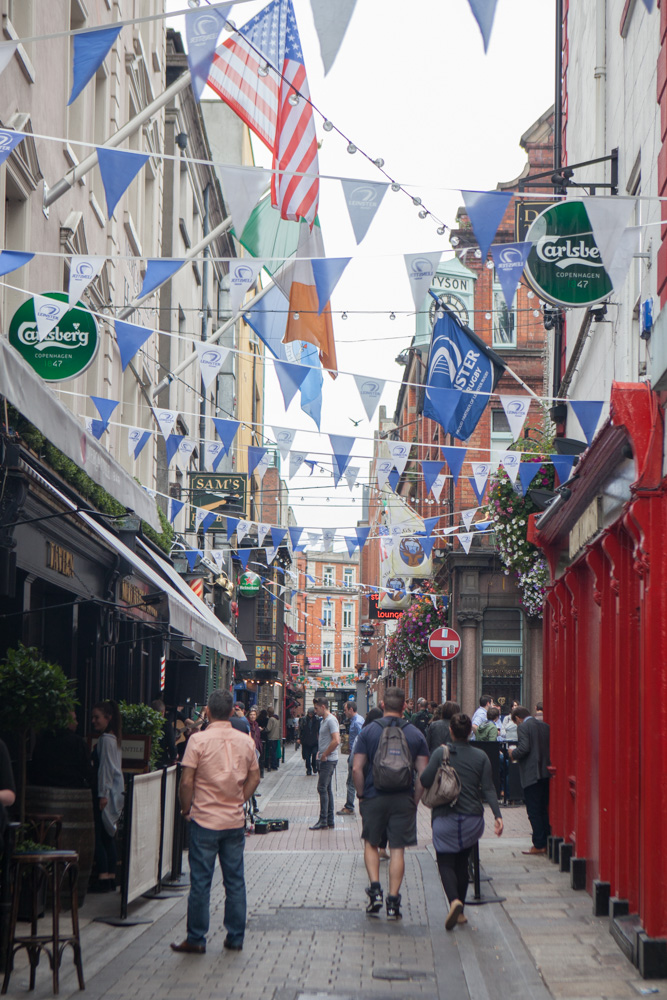 I would love to return to Ireland one day and spend more time exploring Galway and parts of northern Ireland. It'll most likely be a long time from now, so I am very thankful to have these images to remember what a truly amazing and beautiful place Ireland is! It will always be a special place to me! I hope you have enjoyed my posts and photos of Ireland and our other European adventures. I will be traveling to Italy in the fall and hope to do some more travel blogging afterward! Until then, slán! Goodbye!
Save
Save
Save
Save
Save