The Eiffel Tower. It is truly magnificent and there is no way around it, it will always remind me of Paris. It is iconic and simply amazing in every way.  It's hard to take your eyes off of it.  Wherever we were in the city, I always found myself searching for it, wanting to photograph it!
On our first full day in Paris, we had lunch at Tour 58 Eiffel inside the Tower.  We packed into a small lift with a bunch of other tourists, but because we had lunch reservations, we managed to skip the long longs of people that queue at the base of the tower for rides to the top. The lunch itself was very touristy venture and maybe not the best Parisian food you can find, but it ended up being a remarkably fun experience and we're glad we did it!  Our three-course picnic style meal was lovely and we had amazing views of the gardens and fountains of Trocadéro from our table by the window. After lunch, we walked around the first floor of the Tower some and then opted to take the stairs down to avoid being crammed into the elevator like sausages again! Next stop, Rue Cler, the most famous market street in Paris.  We strolled over there from the Tower under the trees as much as possible to avoid the extreme heat.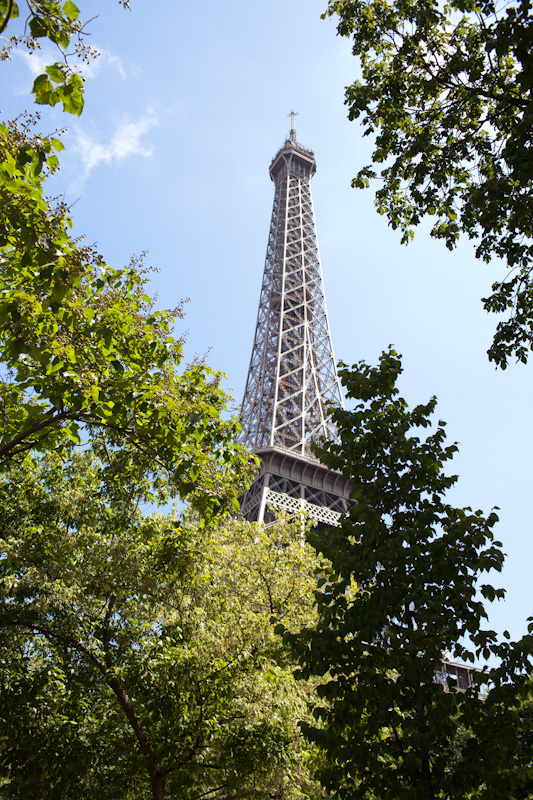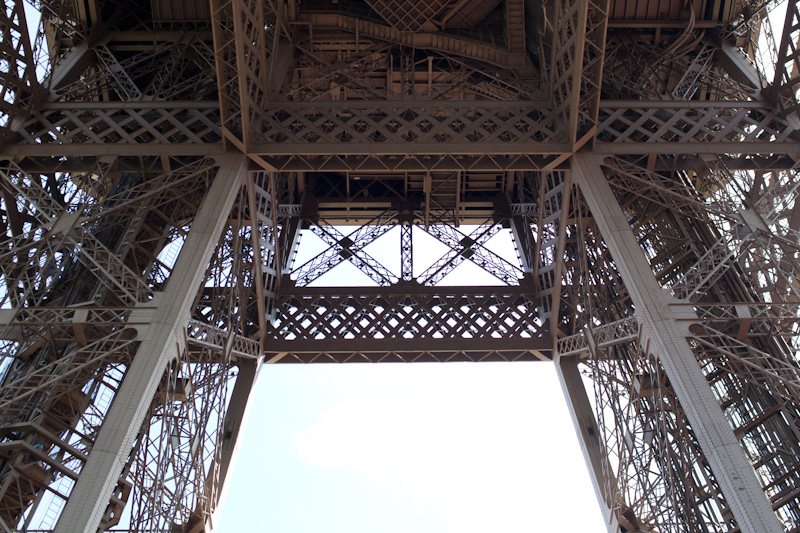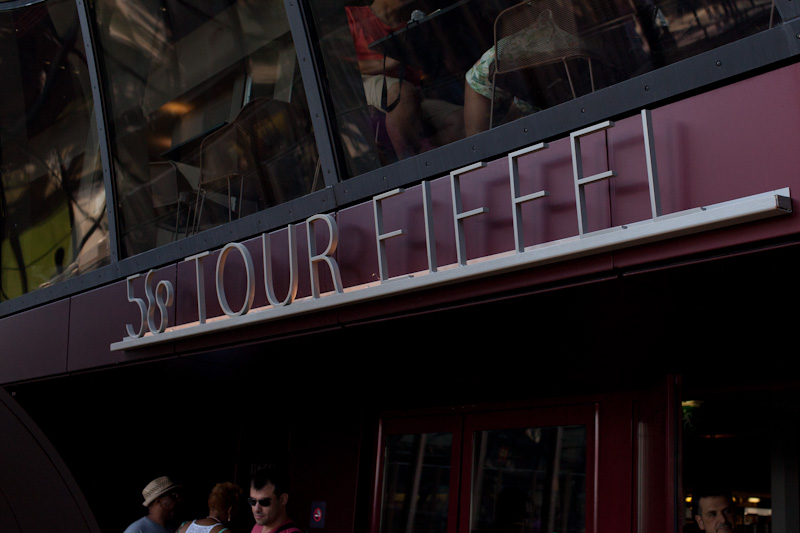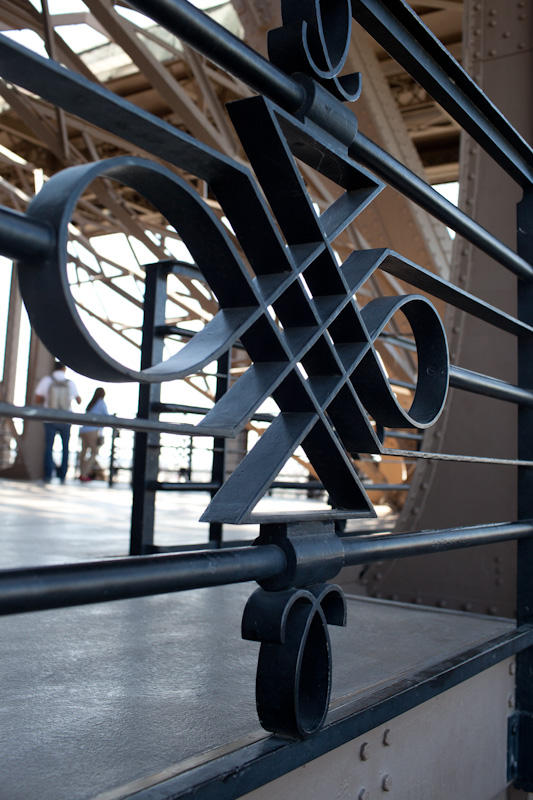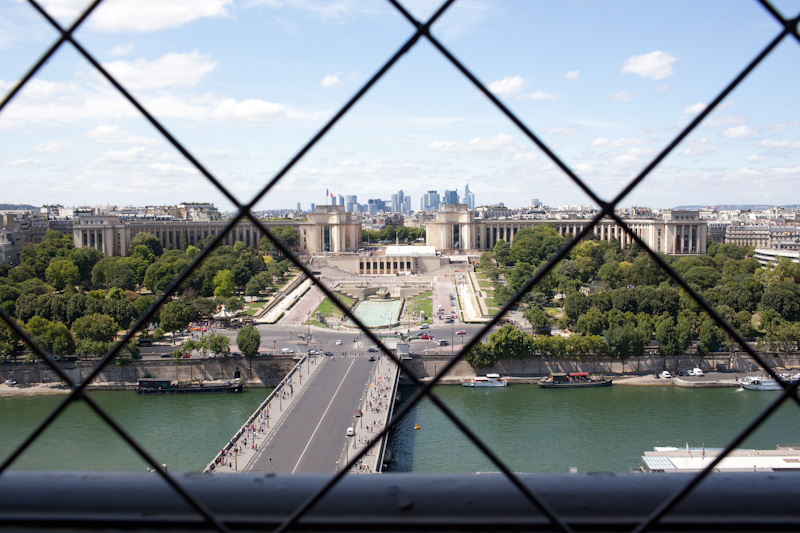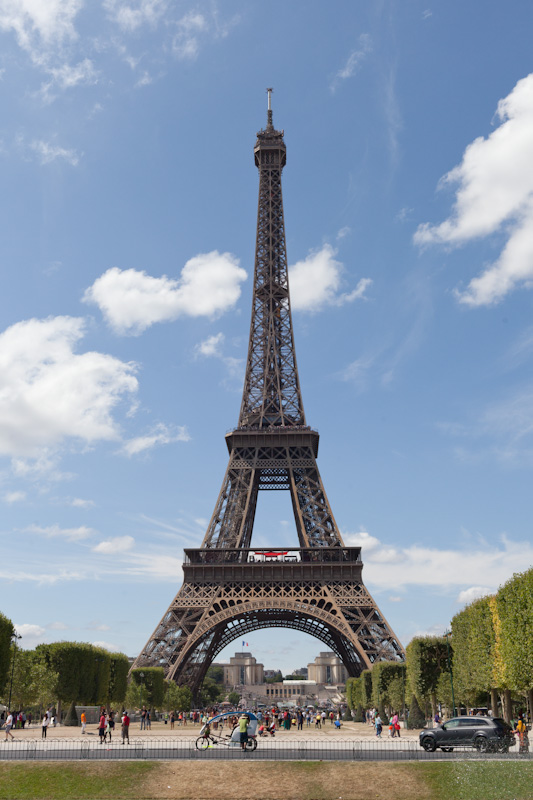 Rue Cler is a pedestrian street lined with shops selling all types of market goods: fruits, vegetables, flowers, etc. We also found a little sweet shop, A La Mére de Famille, and bought our first souvenirs of Paris, some hard candies in decorative tins for my mother-in-law and our boys.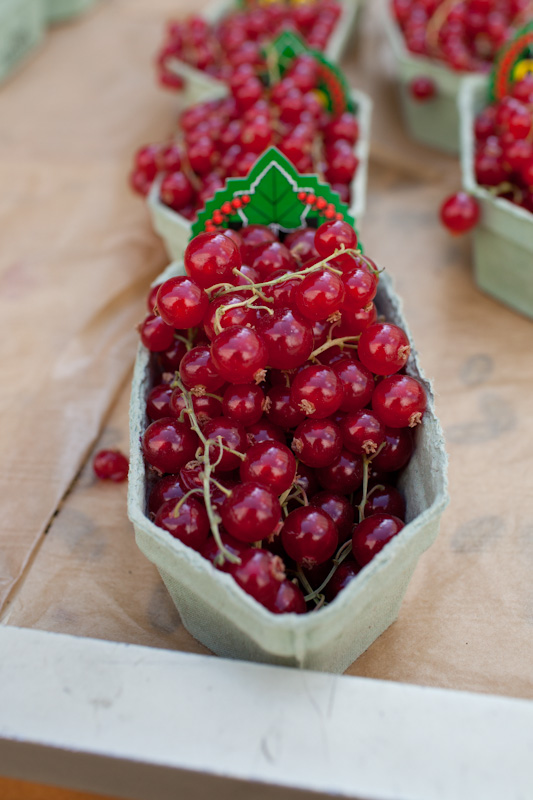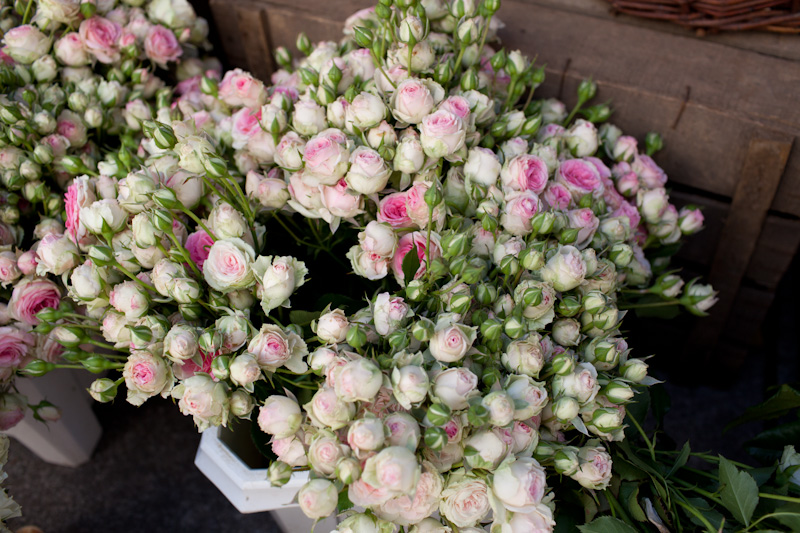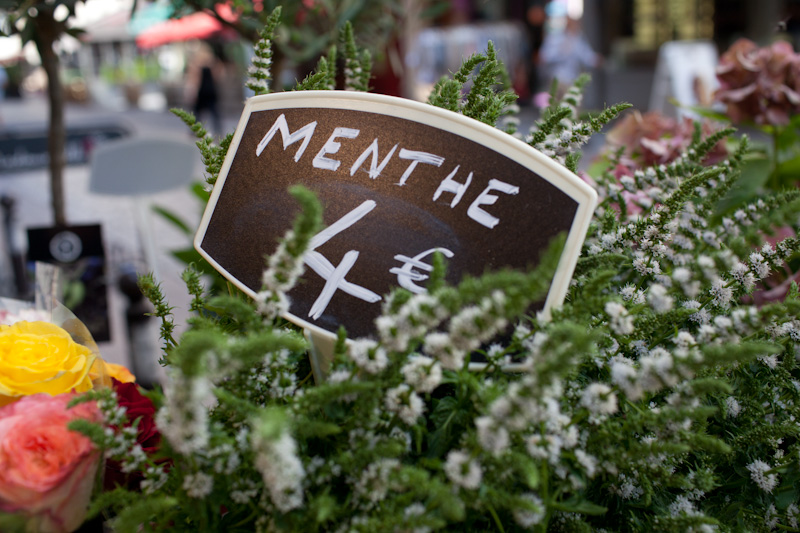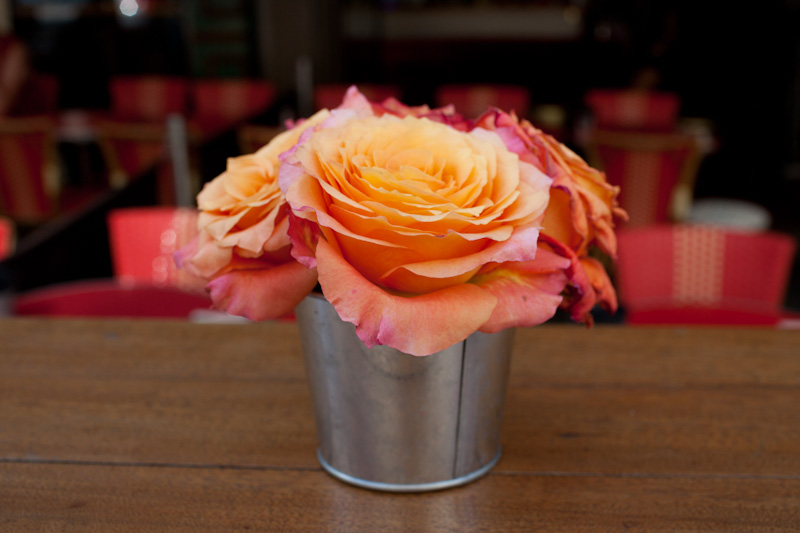 After a nice dinner of savory soufflés and fish, we walked along the River Seine, stopping at one of the most ornate bridges I've ever seen, the Pont Alexandre III. The sun was just setting and the light was spectacular!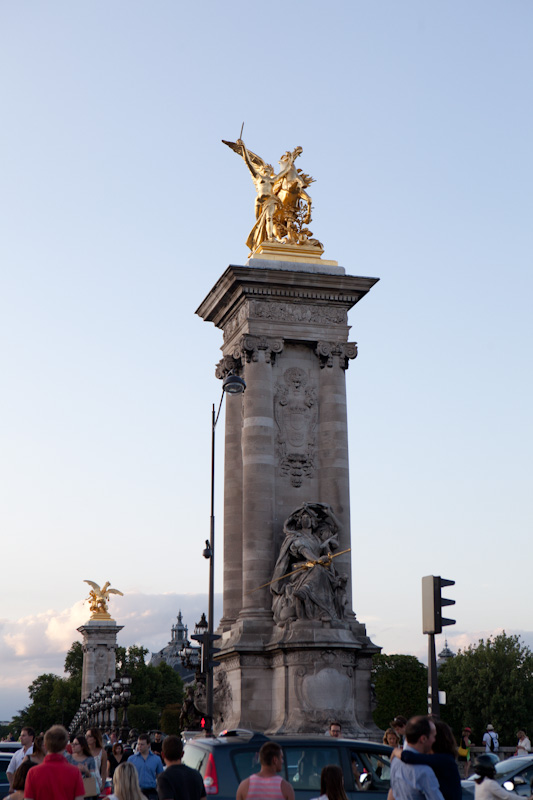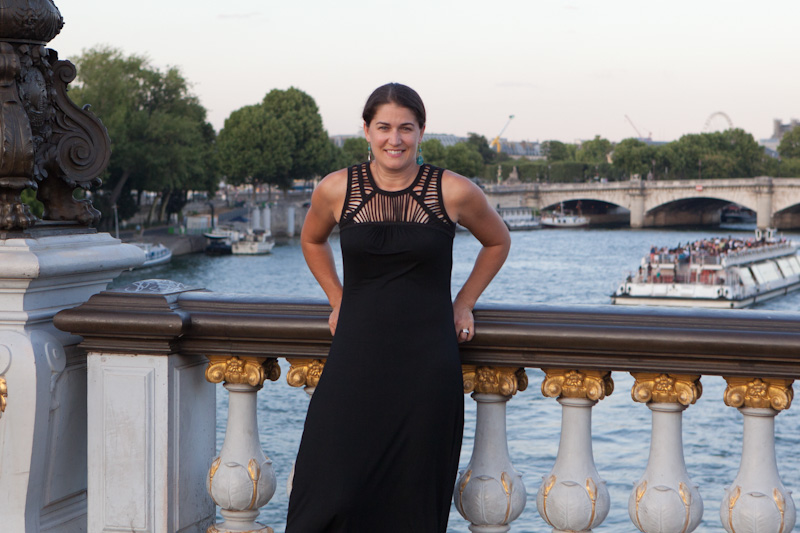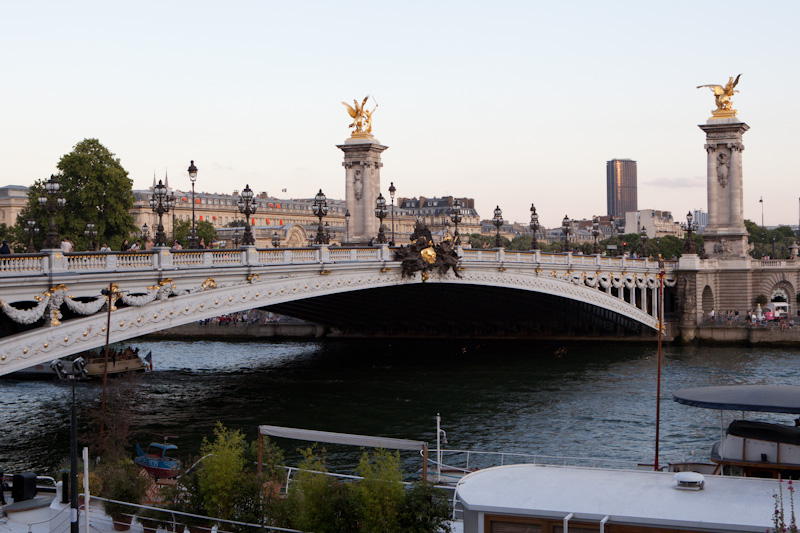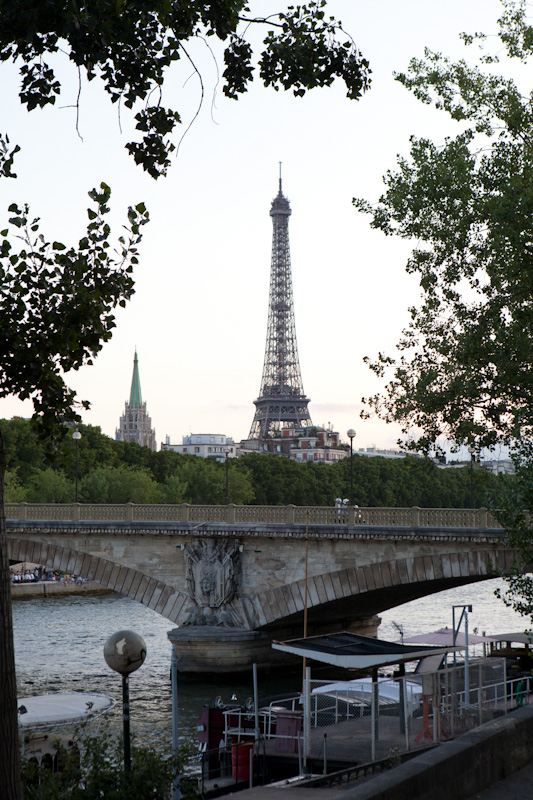 I had always wanted to photograph the Eiffel Tower at night, so our last big experience in Paris gave me that very opportunity.  We took our small box of macarones from  Pierre Hermé and boarded the last Bateaux Mouches boat of the night with a bunch of other tourists. We found a cozy spot just for two along the side of the boat and ate our little macarones together as we waited for the boat to leave.  I know I keep mentioning these macarons, but friends, they were really amazing. So delicious! I can still remember how each one tasted. Yum! When we finally left, the sun had just set so we got to see some of the sites of Paris during the "blue hour" on the way down the river and then also in the pitch black of night on our way back. The city lights were glorious and so beautiful. It was worth staying up to see! I love these images of the Tower so much and now just need to pick which one to put on canvas in our new home!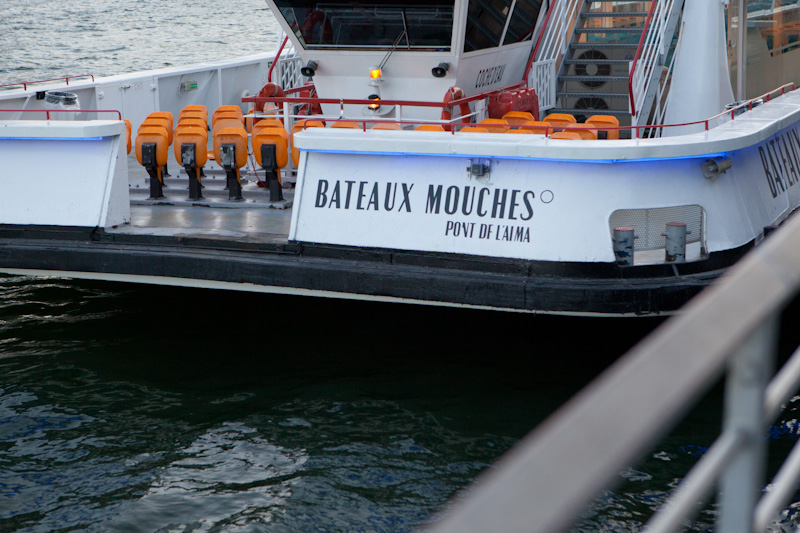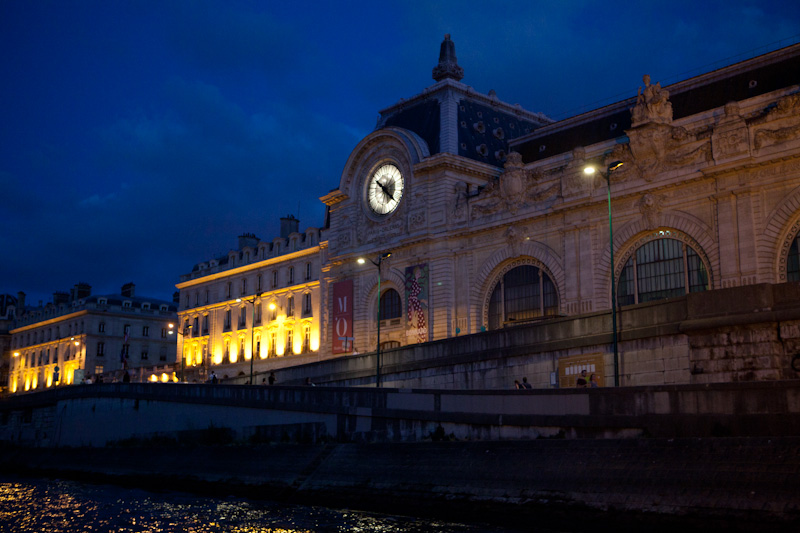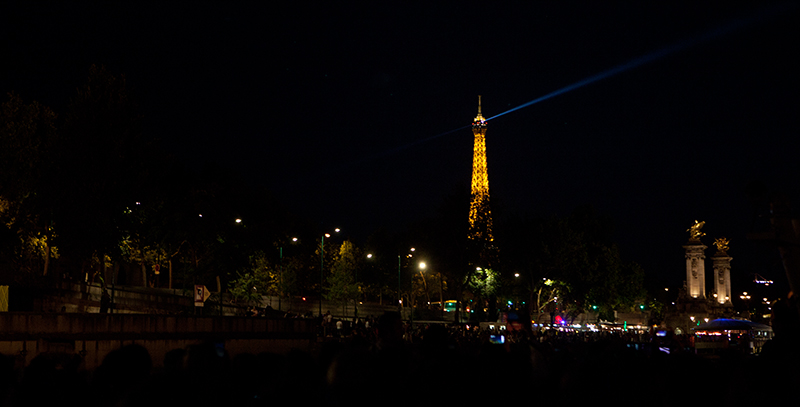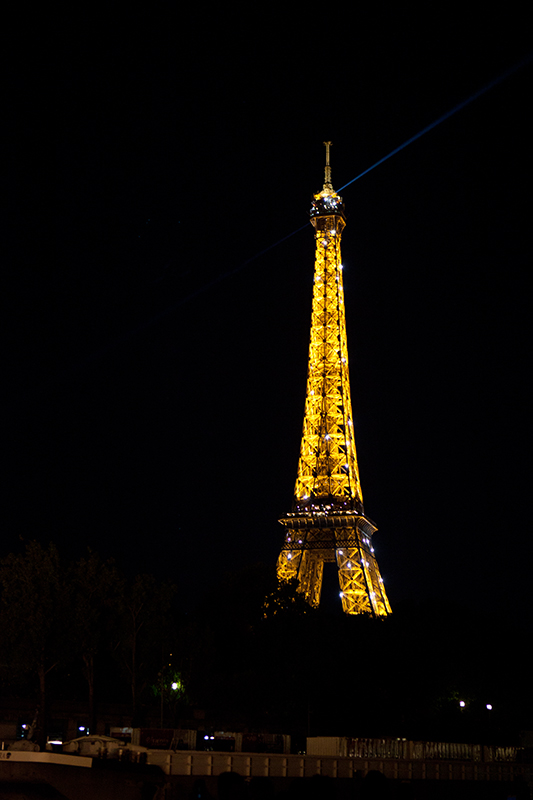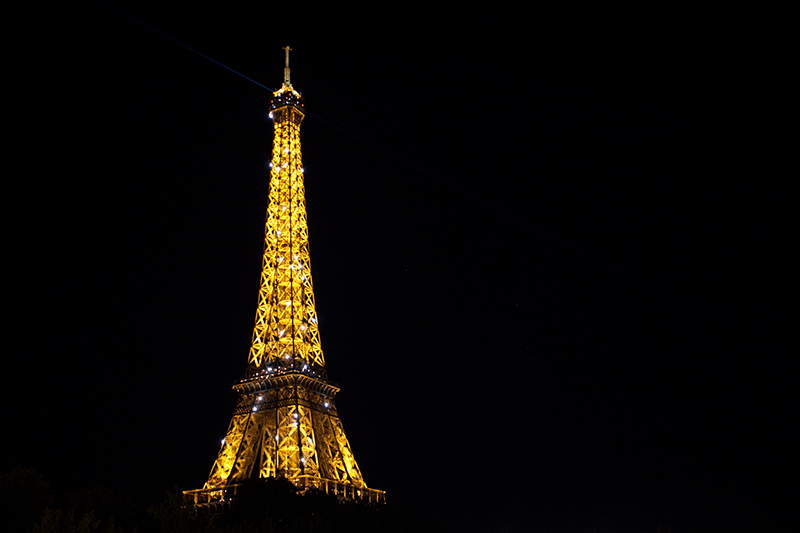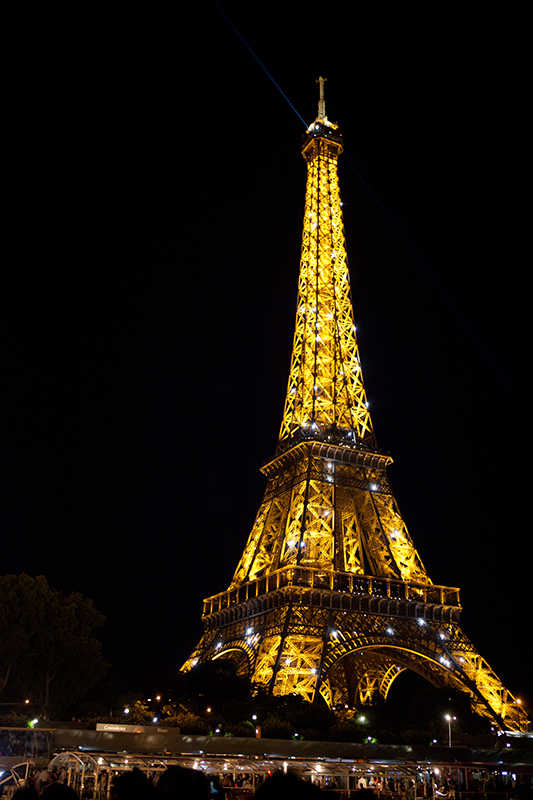 This was my last blog on Paris.  Next up will be our first experiences in Ireland, the main focus of our trip abroad and why we wanted to go to Europe.