I found some more beautiful photographs of Rothenburg that I wanted to make sure to share before I moved onto the next part of my trip.  All these photographs were taken around the golden hour of sunset and on this particular day, the light was amazing!  If you missed my previous post on Rothenburg, be sure to take a quick look at this link to get some background details on the city and why I chose to visit here: Rothenburg: Day 1 (Part 9).
Here are some cute little fat pigeons in the main square enjoying fresh water out of the fountain.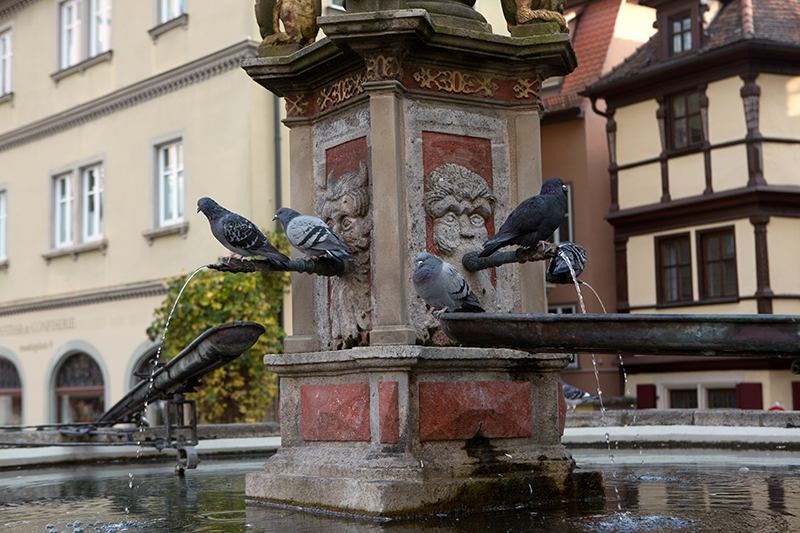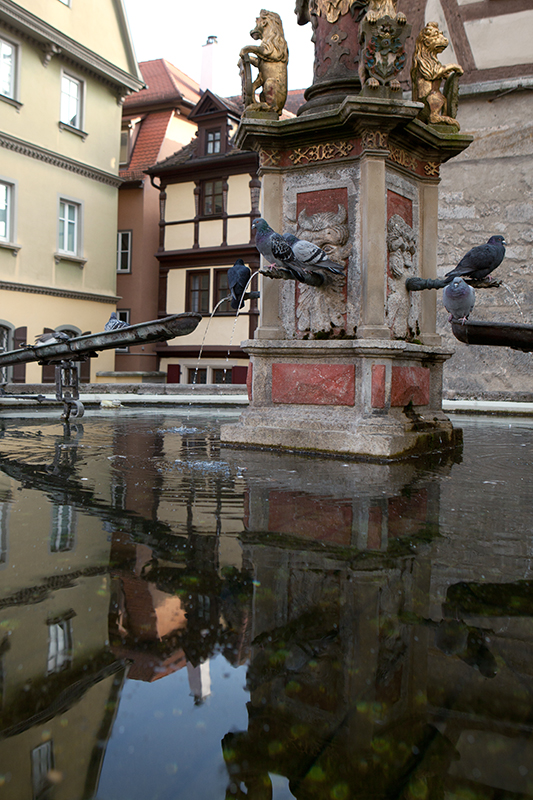 The photo below is one of my favorite photos from the entire trip!  It's so mysterious!  Where does this little door lead? I didn't find out, but this photo makes me want to go back and take a peek! There were so many interesting places to explore on and around the wall of the city.  This covered staircase was one way to get up on top of the wall.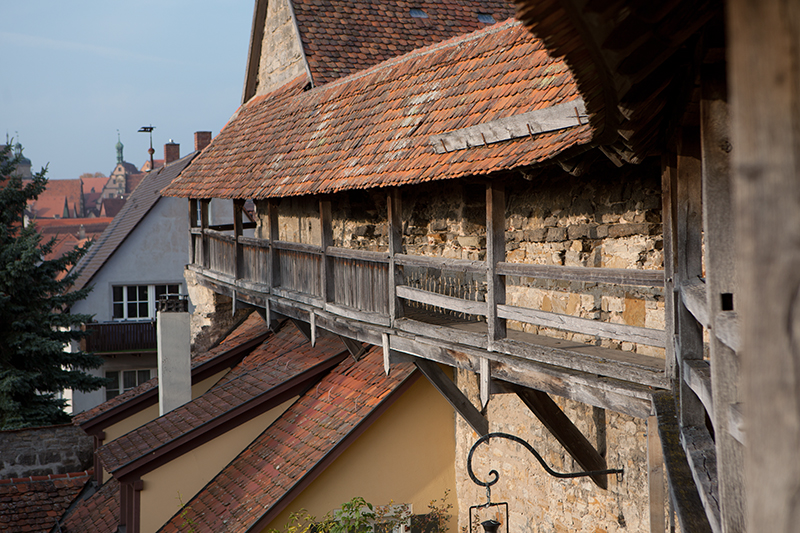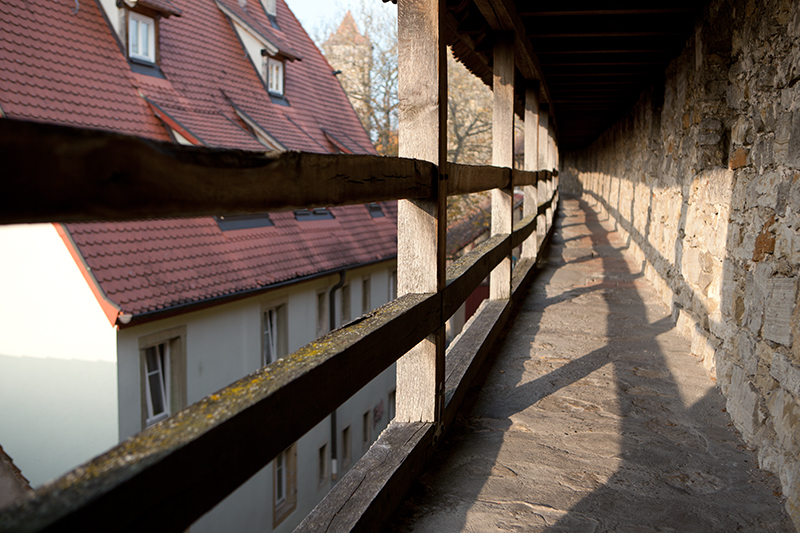 Once on top of the wall, you can see for miles around.  I like this photo because it shows a different vantage point of the city.  I love the color of the German roof tiles and the parts of the churches peeking up above the houses adds interest to the view.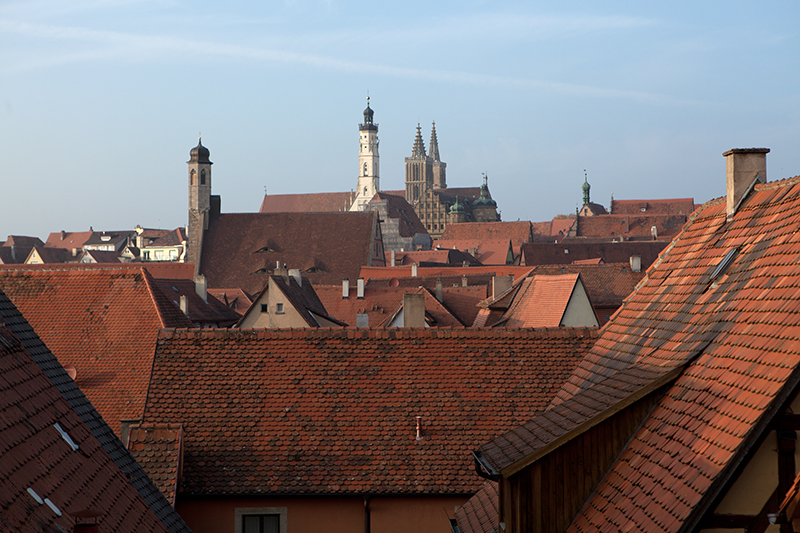 Sun, glorious sun, saying goodbye.  The valley below was still foggy, even at the end of the day.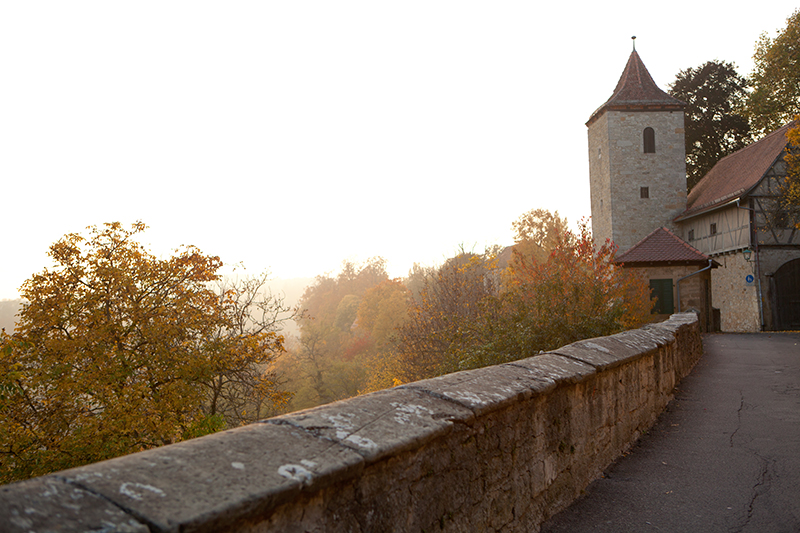 And a few more of the medieval city itself.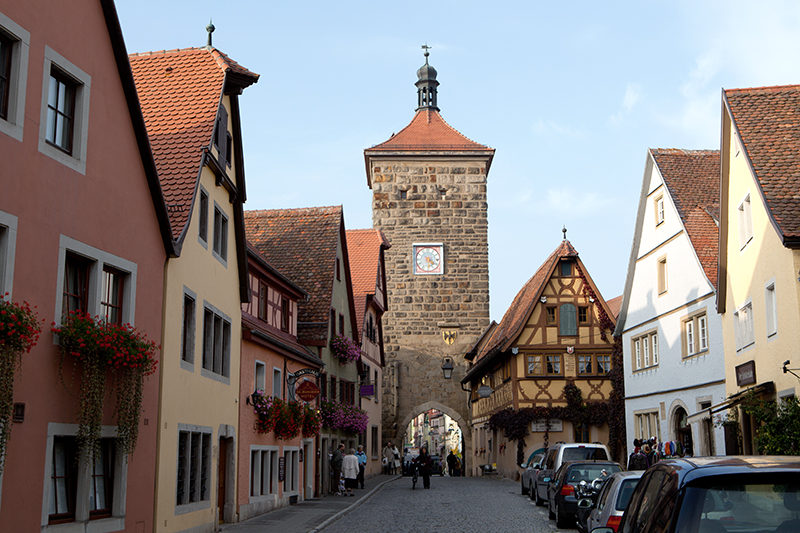 I mentioned in my last post that I had a nice meal at a place called, "Zur Höll."  Here is a picture of the restaurant from the outside.  This house was built in circa 900 and is one of the oldest buildings still standing in the city itself. I will definitely go back "to hell" the next time I'm in Rothenburg!
Around 8:00 pm, I met with a bunch of other English-speaking tourists and waited to meet the Night Watchman in the main square.  Here he comes, up to meet us and take us on an hour-long tour of the city.  Before the 20th century, the night watchman was one of many citizens of Rothenburg responsible for the safety of the inhabitants of this walled, fortified city. His job was a dangerous one because he had to guard the city at night like a policeman.