When I was preparing for our trip to Ireland, I did lots of reading on the "most romantic" spots to visit. Most of them said to go to Kinsale, a little historic military and fishing port in County Cork. So, that is exactly what we did!
We ended up spending our first night in Ireland in cute little Kinsale, but it almost didn't work out that way. As a general rule, I like to make travel plans way in advance, so I meticulously researched and booked the best room I could find almost eight months before we arrived. I was very excited to stay at this little bed and breakfast, The White Lady Hotel, and looked forward to a traditional pub breakfast there the next morning. However, when we arrived to our hotel, they told us that they didn't have any more rooms available and due to a technical glitch with the booking system, we no longer had a reservation with them. Normally, this would not be a big problem in larger cities with hotel rooms abound, but we were in quaint little Kinsale, a town of only 2,000 people that only had a few hotels. This was high tourist season, so it didn't look like we would be able to stay there after all and I was pretty bummed. Thankfully, the innkeeper was really thoughtful and called over to a neighboring bed and breakfast that he knew had had a recent cancellation and was able to find us most literally the last room available in the area. We were so grateful. Not only did we get to spend the night in Kinsale as planned, but the innkeeper also graciously paid for our room because of the mistake with the booking system!  Wow, that's some amazing Irish hospitality!  I always heard that the people in Ireland were friendly and kind, but this pretty much solidified this truth for me. The Blindgate House that we stayed at actually ended up being nicer and in a quieter area than the White Lady, so we were very satisfied with the unexpected change of plans!
Once we were checked in, we took a walk down a steep hill to the city center below. We strolled through the St. Multose church grounds and explored its graveyard filled with aged headstones, all types of moss and bright green grass.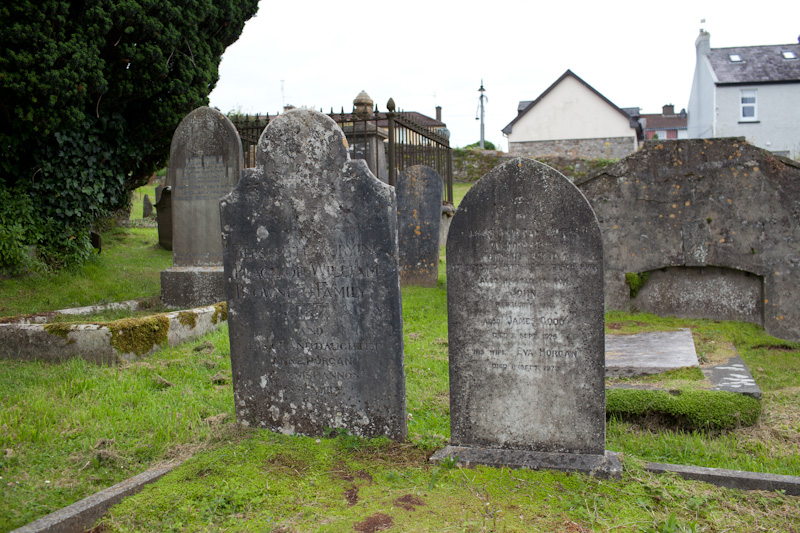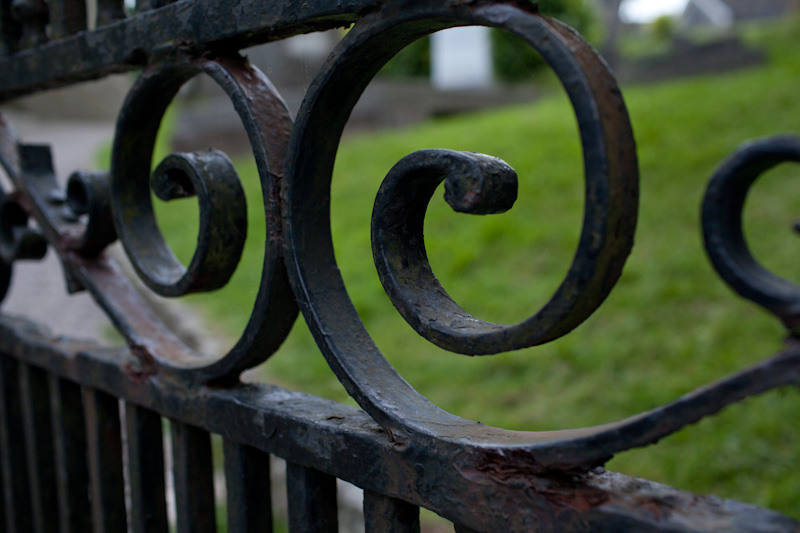 The windy streets down to our dinner restaurant were fun to navigate and I loved seeing all the old brick and brightly painted homes that lined the streets. This was the Ireland of my dreams! Such a cool contrast of old and new, dull and bright. We were in Ireland in July, and albeit the best time to visit during the year, it was still pretty cold, overcast and rainy. The bright colors helped us enjoy our experiences in Kinsale more and avoid those depressing type feelings you can sometimes get in these often gray and damp conditions.  Color is happiness!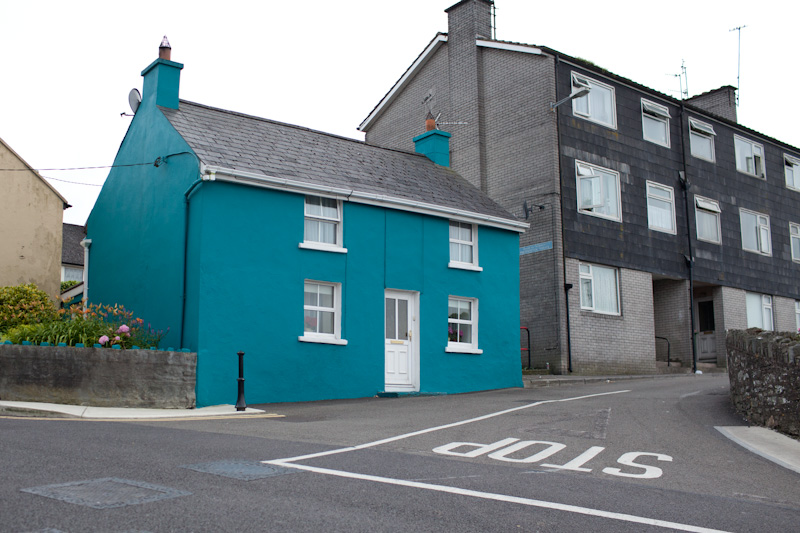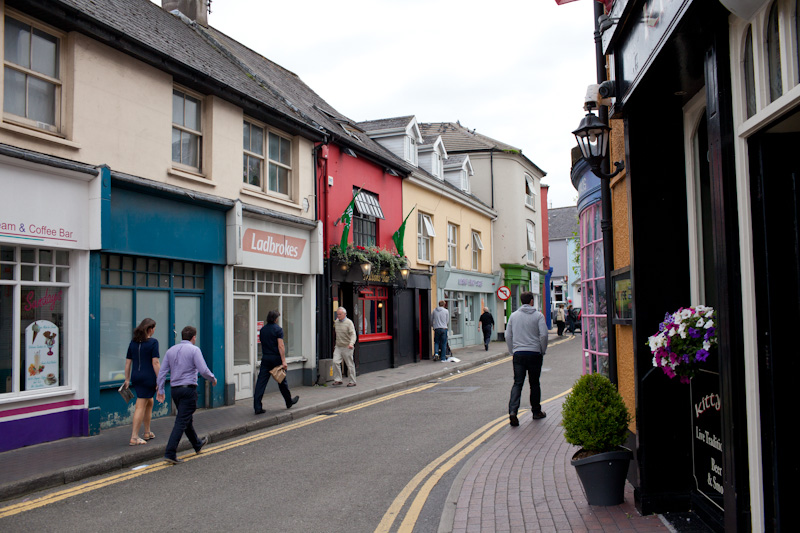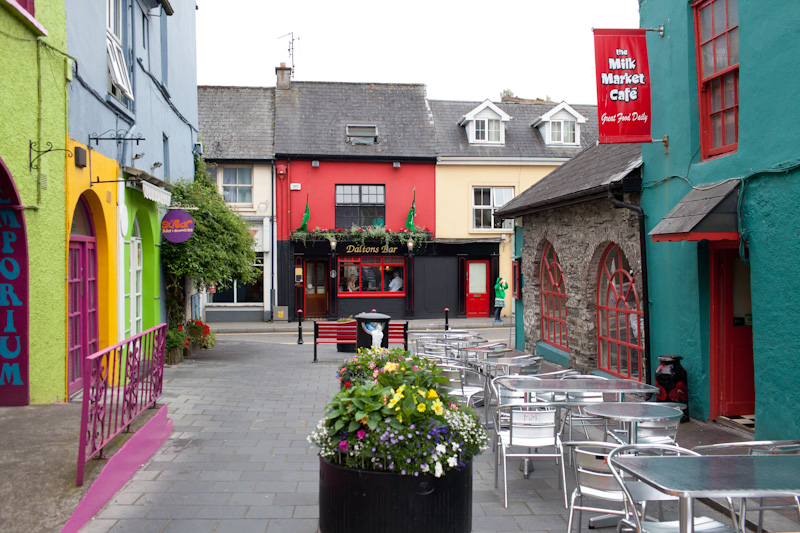 We dressed up fancy for our first night out in Kinsale and had a grand time together! Kinsale, as well as Cork, are considered part of the best foodie areas of Ireland. Many of the best gourmet restaurants are found in County Cork. We went to Finns' Table, where we enjoyed a very long, leisurely four-course dinner. Everything we ate was simply amazing. It was probably one of the best dining experiences of my life and I would go back there in a heartbeat!  The best part was that they had a fixed early dining menu that was cheaper than dining ala carte later in the evening. If you travel to Ireland, take advantage of these money saving opportunities!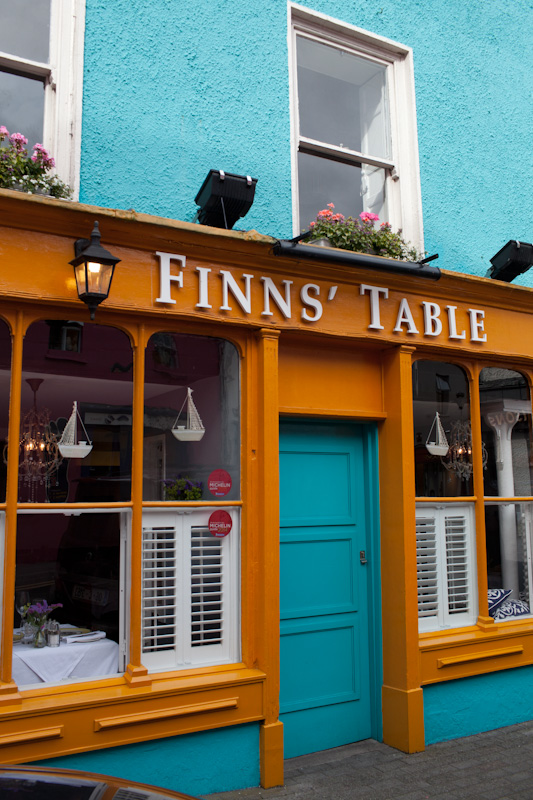 After dinner, we took our car out to one of the military fortresses right outside the city, Charles Fort. It was closed to visitors for the day, but we still walked around the grounds and climbed up on the walls to get some nice views of the port and downtown areas. It was really windy up there! I remember just sitting with Greg on one of the ancient fortress walls and thinking how lucky I felt to be there with him and able to make these special memories together. Priceless!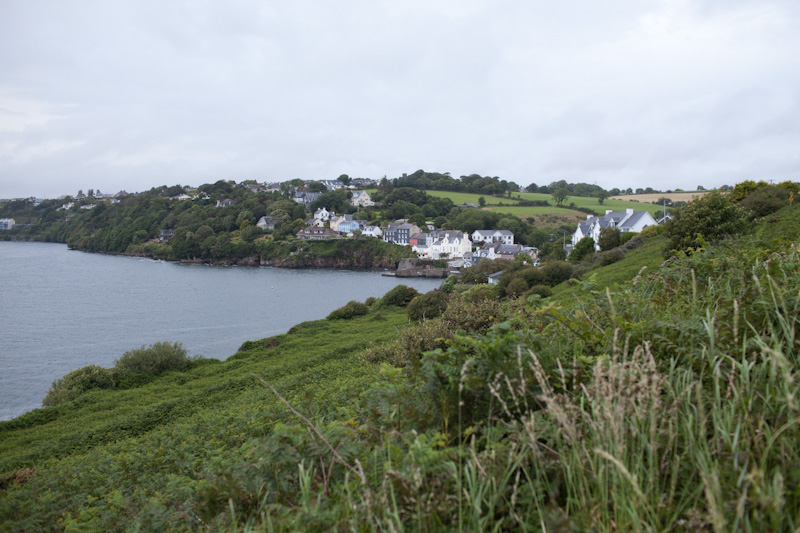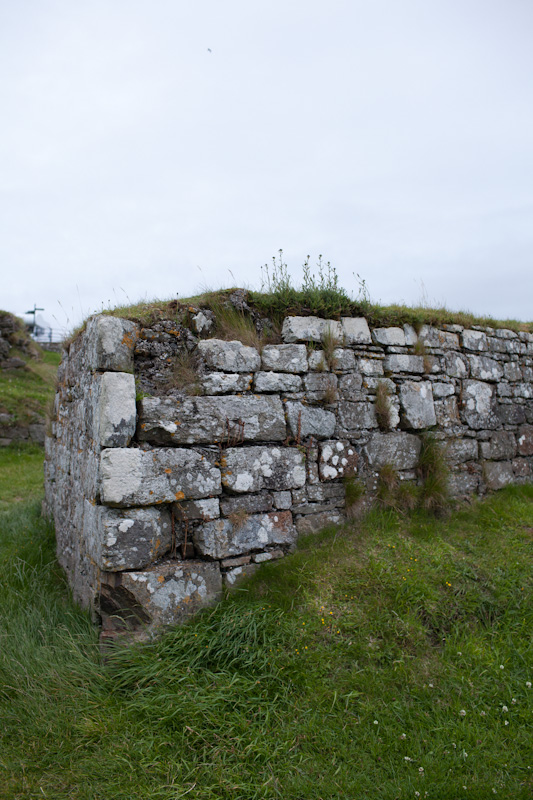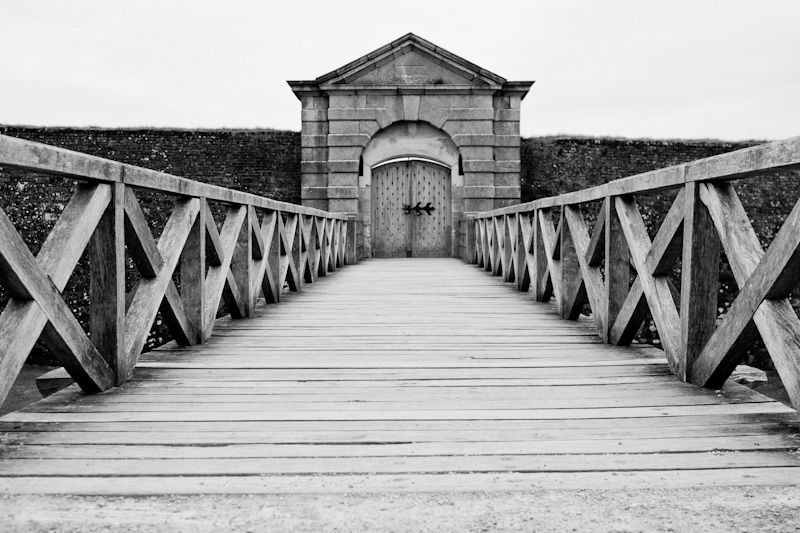 My next blog on Ireland will feature one of the most beautiful hikes I have ever done in my life as well as some other views on our drive on the way to the Dingle Peninsula.