Off the west coast of Ireland, right across Galway Bay from the Cliffs of Moher, lies a group of three, small Irish islands called the Arans. On one of our last full days in Ireland, we took a 30-minute ferry ride from Doolin to one of these islands, Inis Oírr (Inisheer). Inis Oírr is the smallest of the islands and is only 2 miles across. It is so small that you can visit the entire island on foot or bike in just a couple hours so we rented bikes near the pier to see it all! The island is in a Gaeltacht (Gaelic) region, so all of its residents speak Irish as their first language. Most of the names of the places we visited on the island were listed in Irish first and then English.
Our first stop on our bike tour of the island was a 10th century church and graveyard called Teampall Chaomháin. You can see over to the other side of Galway Bay from the top of this hill.

Down the hill from the church toward the eastern side of the island is An Plassy, a shipwreck that washed up on the beach in the 1960's and has remained in this same spot ever since.

We stopped for a picnic lunch near the Teach Solais lighthouse that was built in 1857 and is located on the the southern shore of the island. Most of the beach areas were very rocky and barren, but also very beautiful! We enlarged and framed this same photo (directly below this text) for our home and it now sits right up on top of our mantel!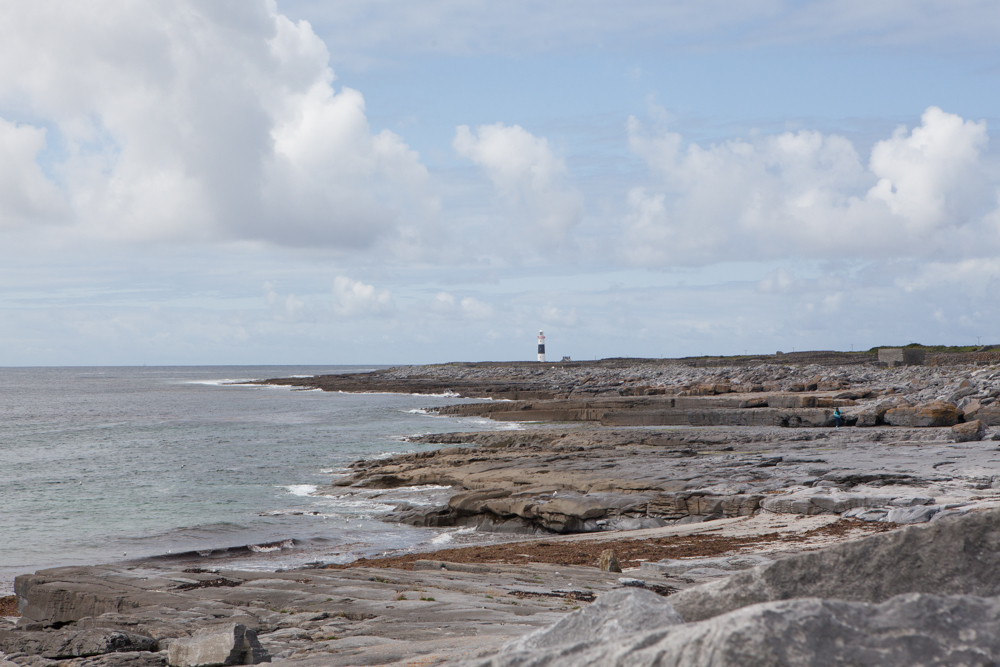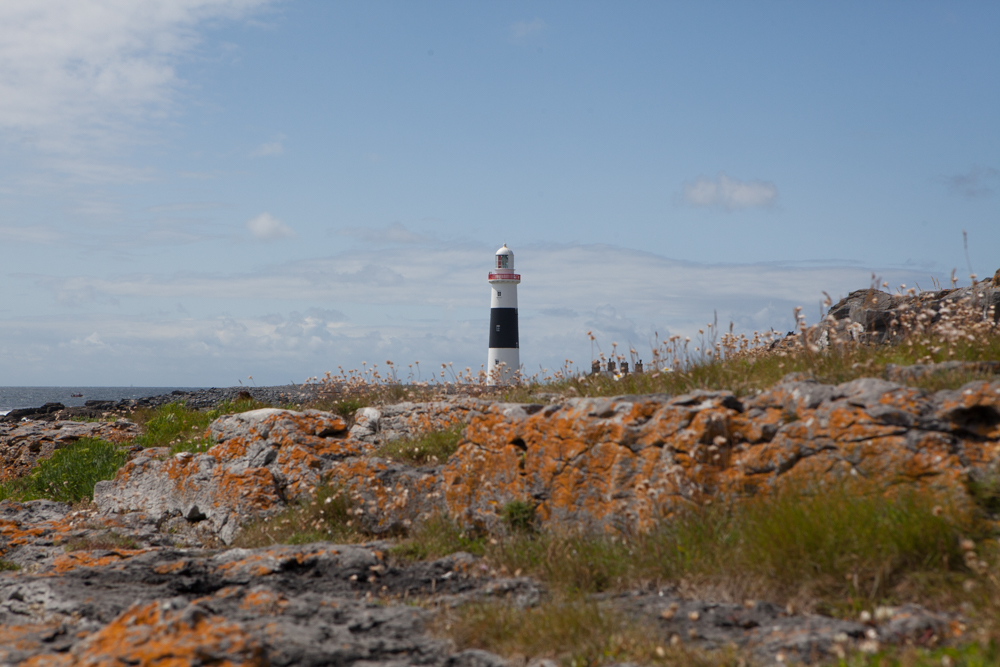 Next up was Dun Forma (O'Brien's Castle). The castle remains were interesting, but why I really wanted to visit it was to catch a great view of all the miles and miles of stone walls covering the island. I had seen these stone walls in the movie, "Leap Year," with Amy Adams and Matthew Goode in 2010 and ever since then I wanted to see the walls up close and in person! These hundreds and hundreds of criss-crossing walls define the farmers fields and are definitely a spectacular sight to see!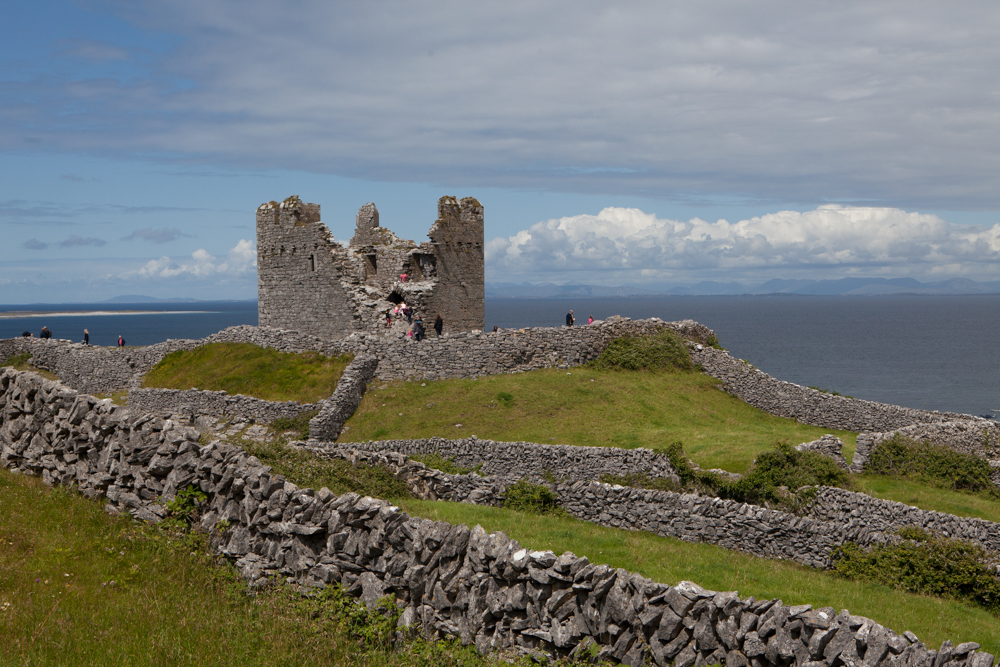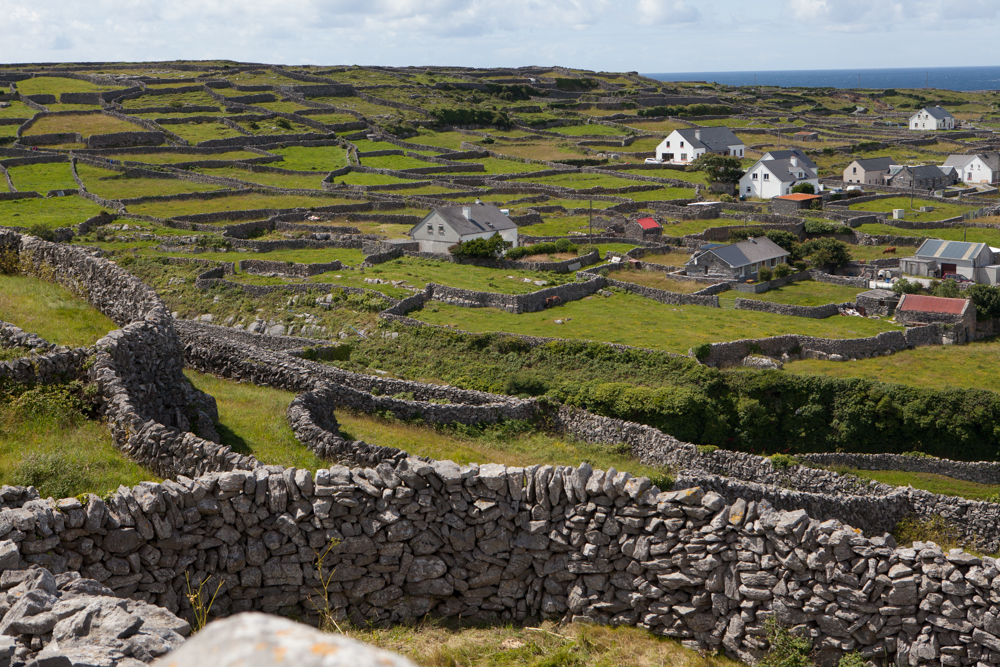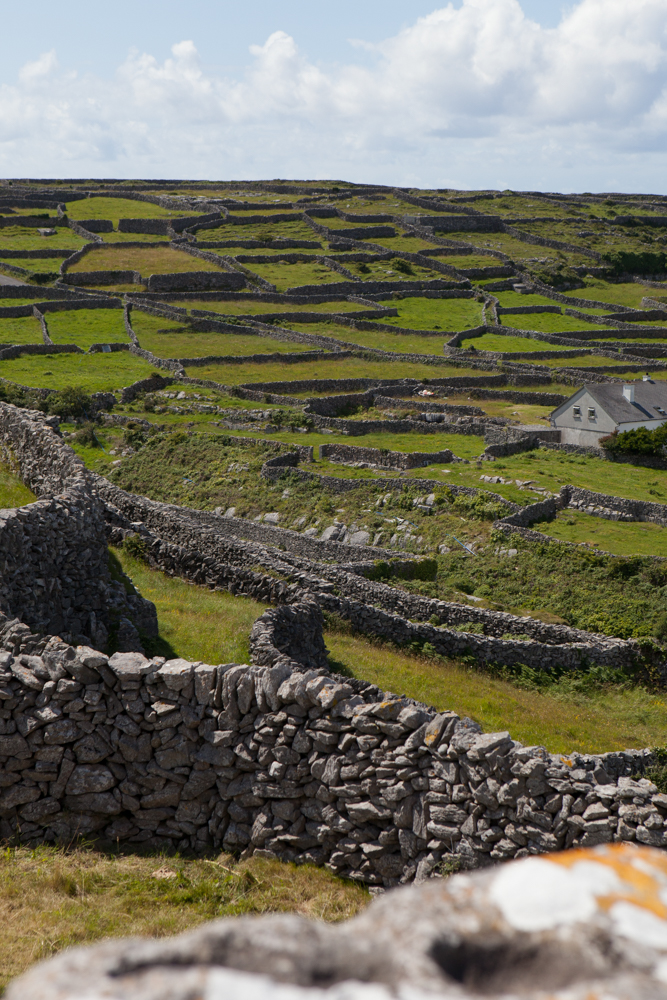 We finished our time on the island down on the An Trá beach, which parallels the pier where all the ferries dock and pick up passengers each day. I bought and tasted some Turkish Delight from a local vendor on this beach and we dipped our feet in the cool and clear Atlantic Ocean. The sandy beach was so pretty and the water was all colors of blue. Gorgeous! You can see O'Brien's castle up on top of the hill in this photo.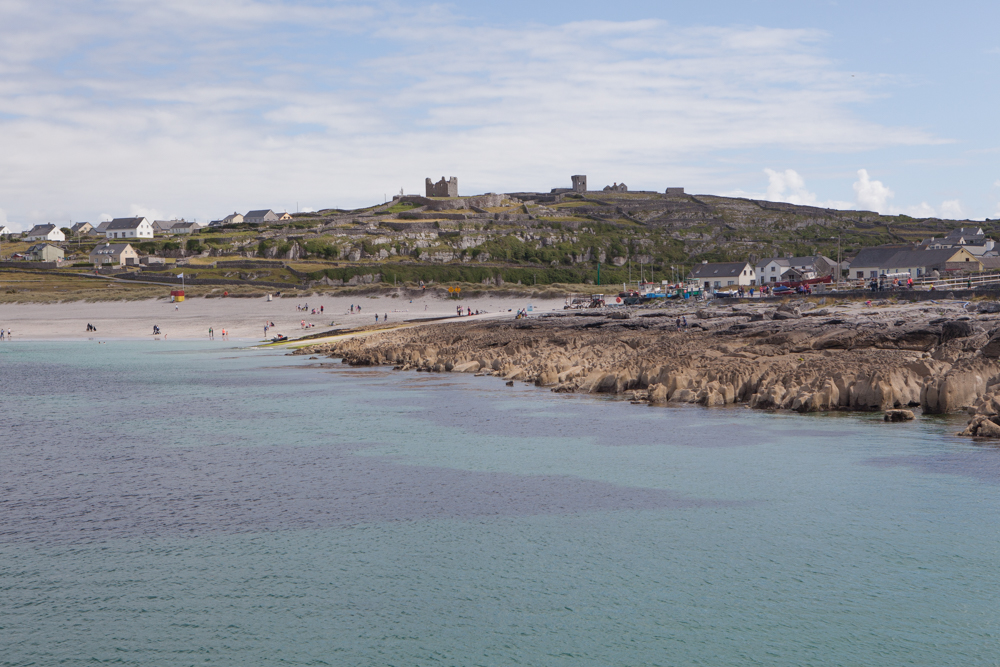 Coming up soon will be my last blog about our experiences in Europe last summer and it will feature photos and stories from our full day of sightseeing in Dublin.
Save
Save
Save
Save
Save