Exactly two years ago, I was coming home from my solo trip to Germany, so it's fitting that this will be the final and last installment about this special trip!  On my last blog (Part 10), we left off with photos from my night tour through the cute, little walled city of Rothenburg. Part of the reason I stayed overnight here was to get the best photographs of the Plonlein "fork", (two streets that go under through two towers of the city) a famous city landmark. I woke up in the dark on this cool and foggy morning and walked over to a specific spot I had scoped out the day before and waited for the perfect moment to capture this photo I really wanted.  I took photos of the city before and after sunrise, but my favorites were the ones captured just before the sun came up.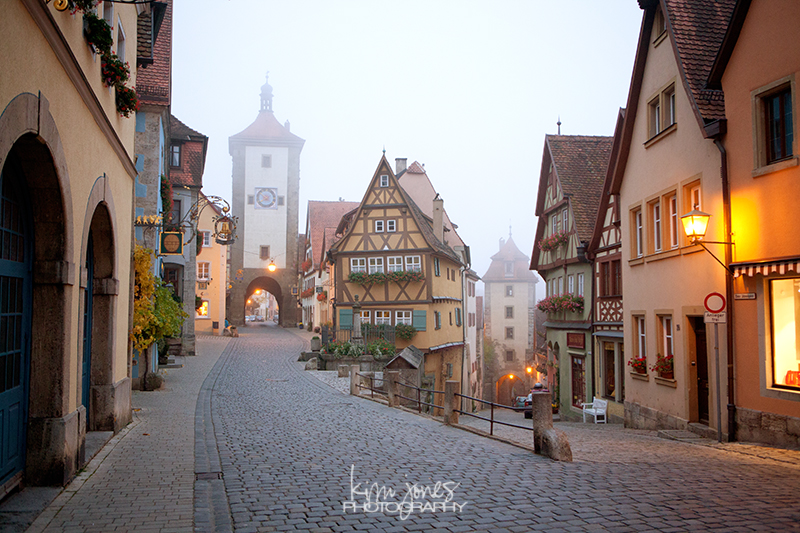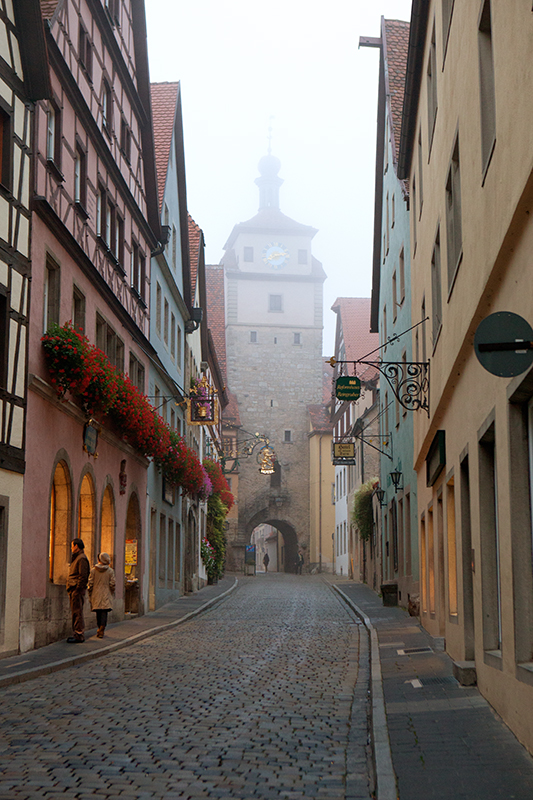 One of my goals on the trip was to visit places and see things I'd never seen before.  Visiting Rothenburg was part of it.  Another part was visiting some cities along the famous "Romantic Road," a 220 mile road between Würzburg and Füssen in Southern Germany that links several picturesque towns and cities.  I drove an hour on a two-lane road from Rothenburg to Dinkelsbuhl first and stopped to take photos of the passing fields and trees along the way.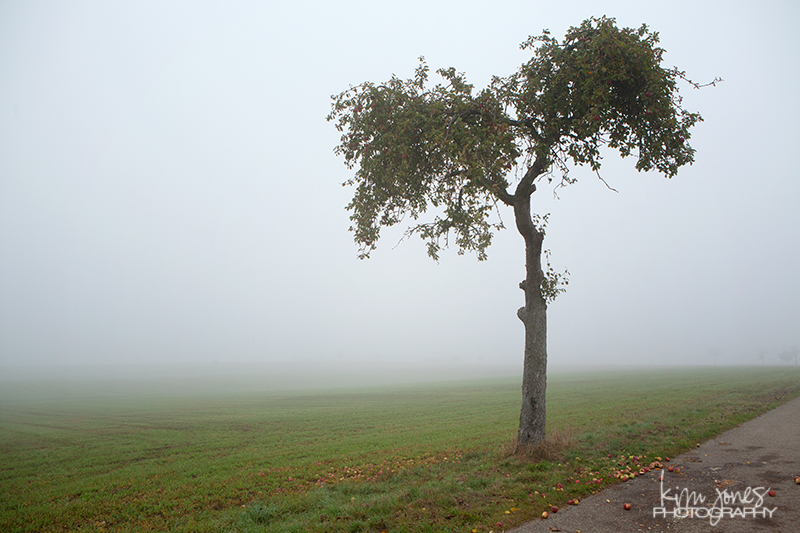 Dinkelsbuhl was much like Rothenburg.  It was also a small walled city and I walked around in the chilly weather for a few hours taking photos with my knit cap and gloves on!  I love the little details I found in this city.
Next stop was a quick lunch break in the town of Nördlingen, also a small city on the Romantic Road in the state of Bavaria.  I was only there for an hour or so and then drove another two hours to Munich where I was going to stay overnight.  My plan when I got to Munich was to drop off my car and visit a museum before attending the Munich Philharmonic concert later in the evening.  Boy did God have other plans for me while I was there!  I stopped to get gas outside the city and my car broke down, right at the pump.  I called the car rental company and ended up leaving the car at the gas station for them to worry about and took a taxi to my hotel.  The whole issue put a kink in my plans and I barely made it to my concert!  The valuable lesson I learned in those moments was to slow down and take it all in.  Don't be in such a hurry to see it all.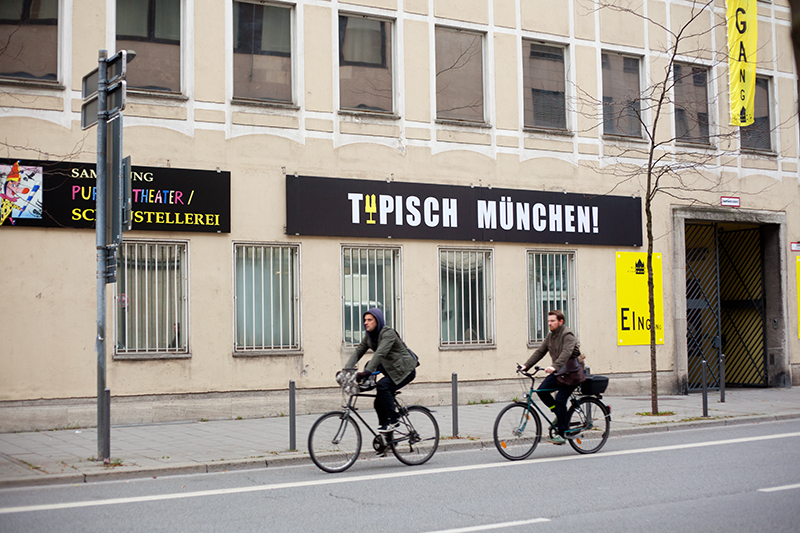 The next morning, a Friday, I met my friend, Grace, an expatriate that I knew from MOPS in Colorado, for tea at a quaint English tea house.  I was already downtown, so I took some detailed shots of one of my favorite spots in Munich, the Marienplatz.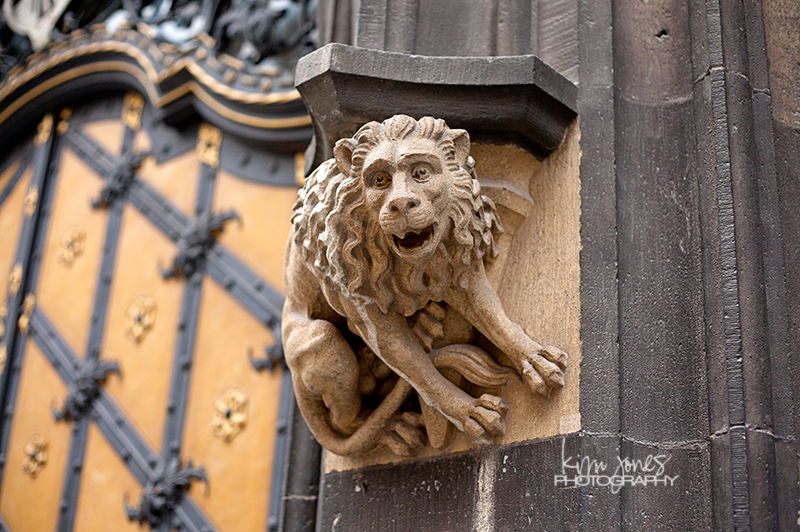 On the final two days of my trip, I took fewer photos and focused on spending time with some of my closest friends from years past.  In 1994, I met Steffi.  We did an exchange program through our high schools called GAPP (German American Partnership Program).  She came and lived with me and my family in the spring and I went and lived with her family for a month in the summer.  Every time I'm in Germany I try to see her and this trip was no exception.  I took the train from Munich to the area of Bad Tölz , a small city in the middle of the Alps, and stayed with Steffi and her family overnight.  It feels like home each time I come!  The afternoon I arrived, I spent a few hours with Steffi and her sister, Birgit, and Steffi's newborn nephew.  He was about a month old and such a cutie pie!  It is so neat that we have remained friends after all these years!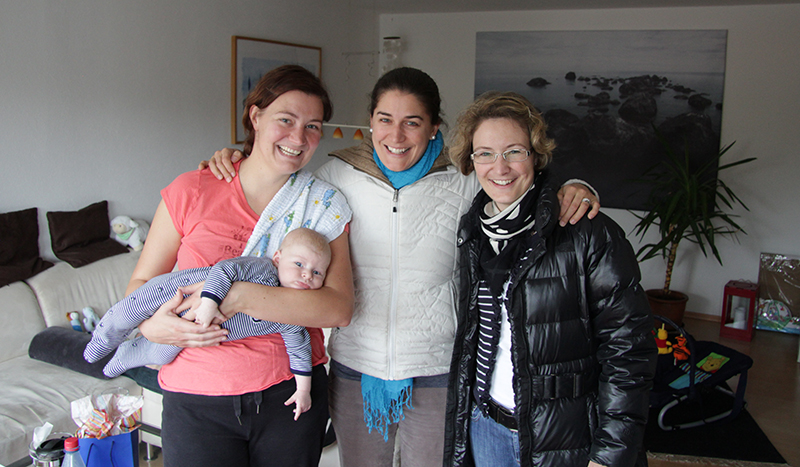 I said goodbye to Steffi Saturday morning and took a long train from Bad Tölz to Karlsruhe, which basically took the entire day to get there.  Sandra, my German friend from school in Freiburg, picked me up and took me to her house that night for dinner and fun with her little family.  I left the next morning, Sunday, October 28th, on the train for the Frankfurt Airport since it was finally time to leave and go home to my own family in Colorado.
I love Germany, I really do.  Every few years after I visit, I get a distinct "itch" to go back.  Next time we go will be next summer, just Greg and I, on the tail end of another trip we'll be taking to celebrate our 10-year anniversary.  Hopefully it will not take me two years to blog about it this time around!  Thanks for all who have read along with me over the past year as I've relived my experiences and recounted my stories through pictures!