He's one!  Our littlest little guy is one!
I love planning birthday parties and Colton is my last baby, so I wanted his 1st birthday party to be really special and put some extra time and energy into all the little details. We did a Hungry Caterpillar themed party at home during the Broncos football game and munched on all types of football party foods while we watched and hung out.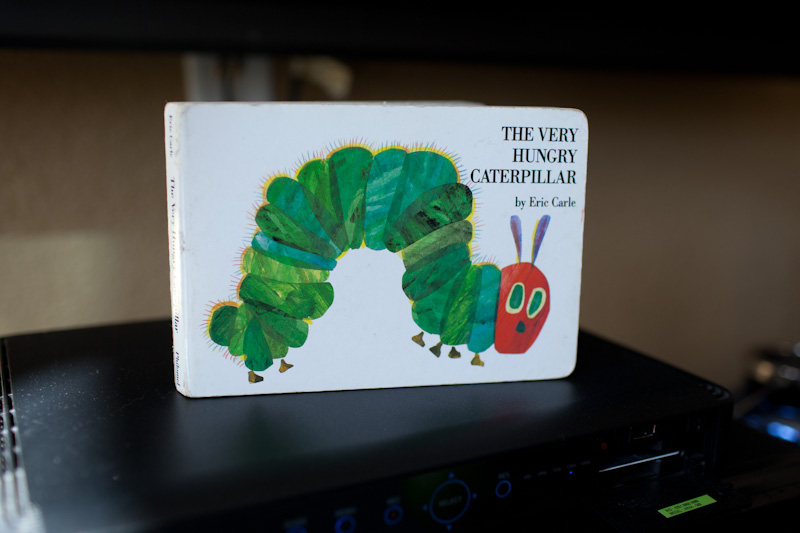 My friend, Brittaney, designed his adorable and very fancy birthday cakes.  They weren't just cute, though, they tasted fabulous!  Strawberry flavored, yum!
We were so blessed to have my parents in town from Oregon to help us celebrate as well as a few other close friends.  My mom was a trooper and helped me pull together all the food and decorations for his big day. We spent hours cutting and assembling all the decorations and favors before his party and it was very cool to see it all come together the afternoon of the party!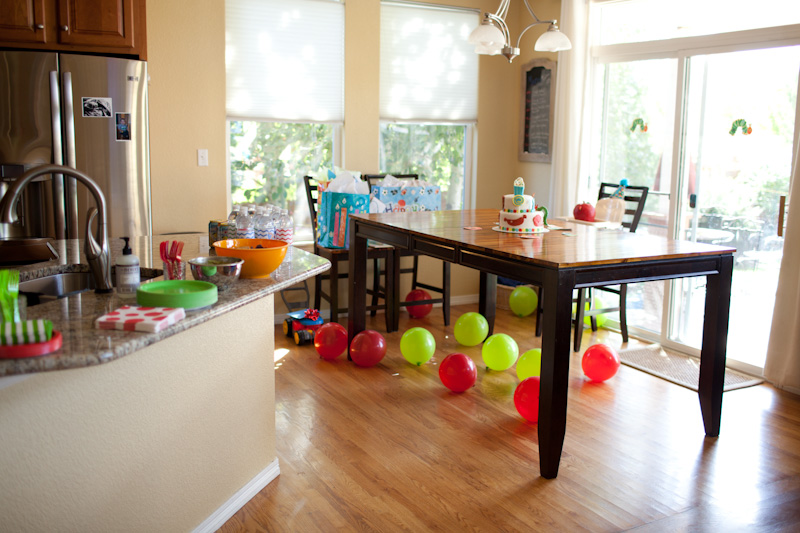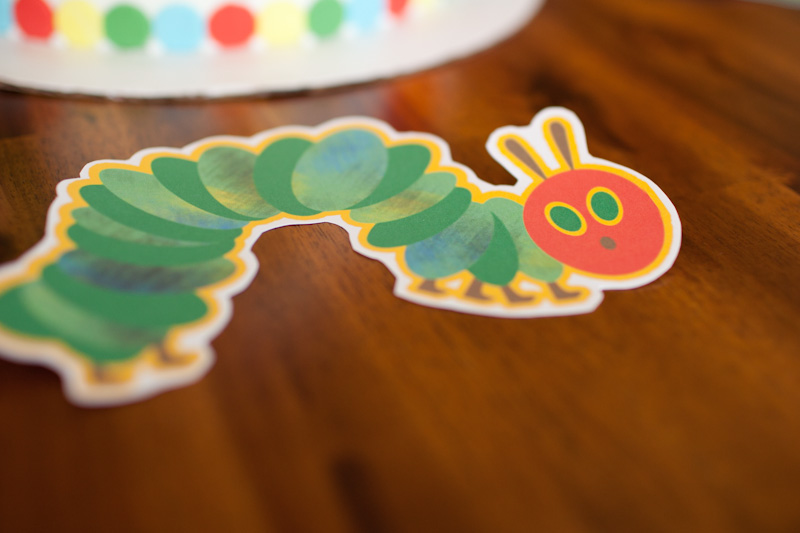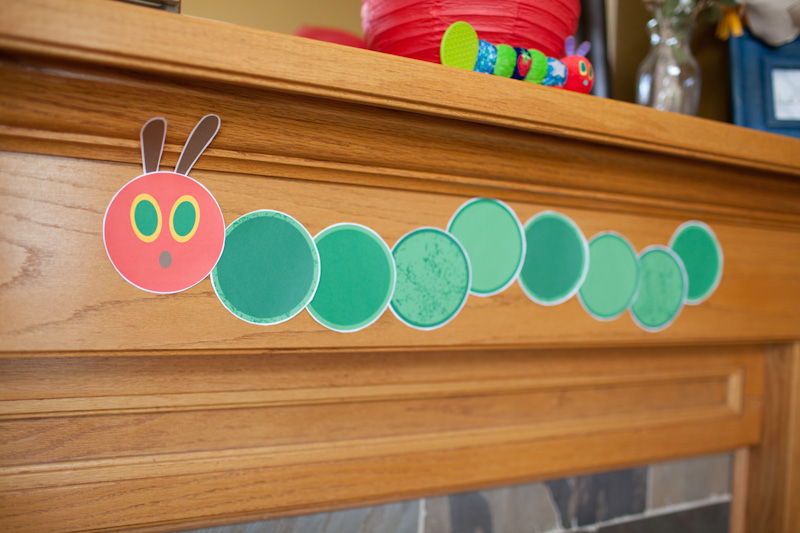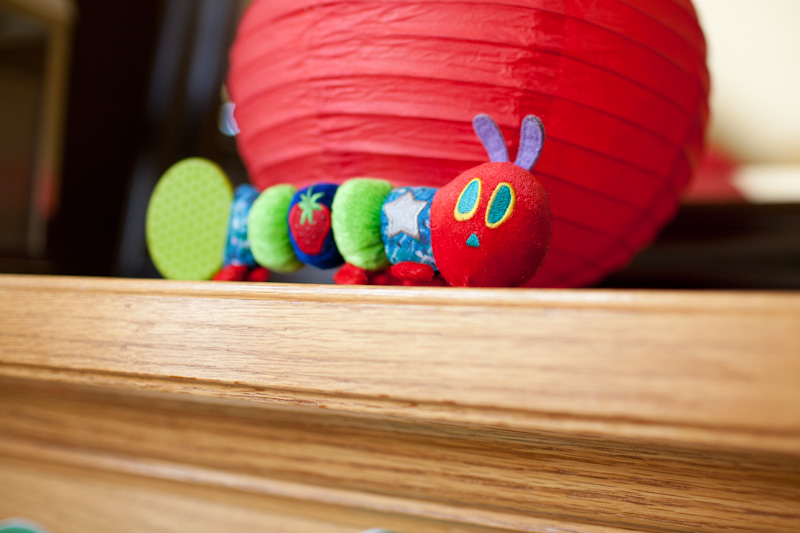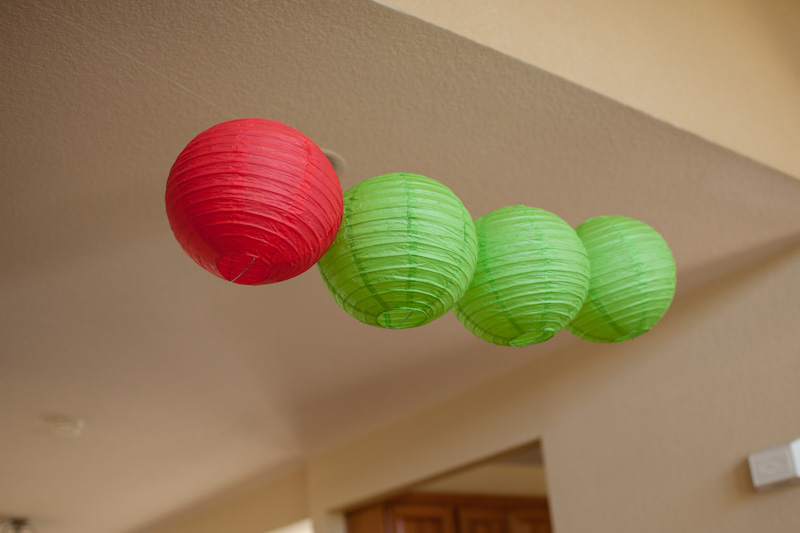 My favorite parts of his party were when he came down the stairs all dazed and confused from his nap to everyone waiting for him and took the fondant apple stem off the top of his smash cake first!  Eventually he dug into his frosting and we had a "red baby" soon after!  Daddy took him promptly to the bath and when he was done bathing, he helped me open his birthday presents!  Take a look at those sweet after-bath curls!
Overall, it was a really spectacular day and we had a lot of fun celebrating with Colton!  The Broncos won the football game and our older kids had fun playing with Colton's new toys and books long after the party was over.  Colton brings so much joy to our lives and I will always remember this special day and cherish it in my heart!