I loved living in Freiburg!  My dorm room was just a few steps away from a beautiful lake area called Seepark.  This is where I got all my exercise and where we would gather every sunny afternoon to study and listen to Francesco play songs on his guitar.  On this particular Sunday in October, we walked around the lake and stopped several times to take photos along the way.  Halfway around the lake, there is a bridge that extends over the water.  We stopped here to look at the water turtles and I got to  snap a few shots of my friends being cute and lovey-dovey.  Francesco and Irene are also parents and really cherished their long weekend away from the kids and the chance to talk uninterrupted!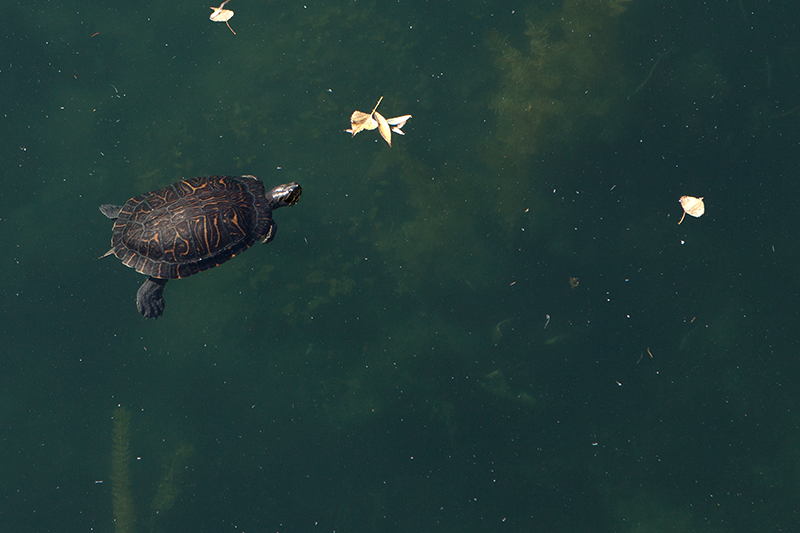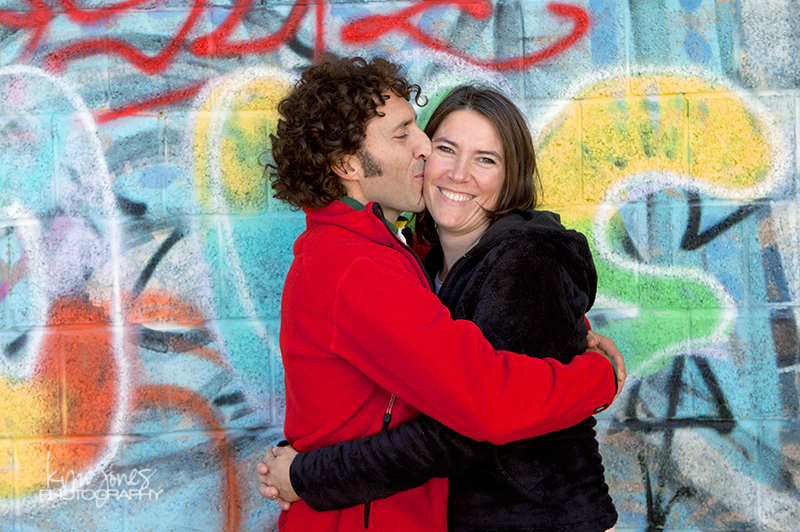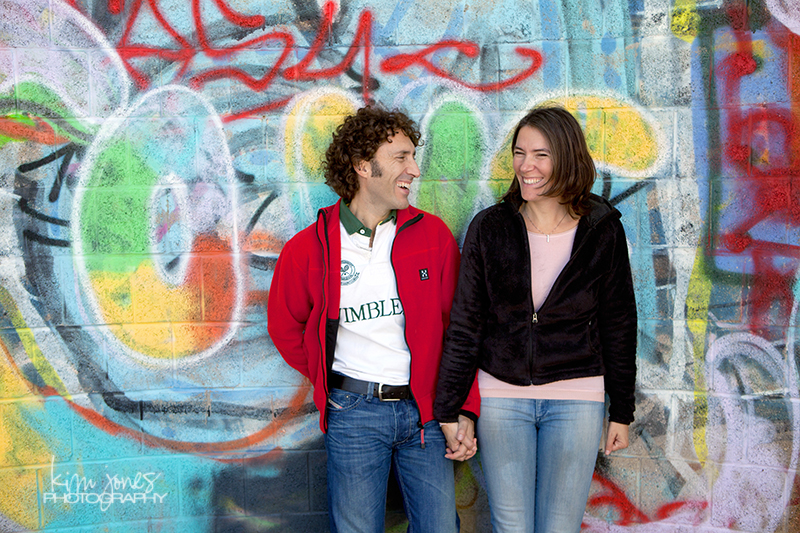 As we continued to walk over the bridge, I noticed several locks were hanging off the fence.  This is a new tradition that I never seen before.  Young couples buy a lock and key set, sometimes with their names on it, and then hang the lock on this bridge and throw the key in the water.  Tanja loves Dieter forever.  Together forever. Cute. I also found a random bent spoon hanging off this fence as well.  Not exactly sure what this means, however.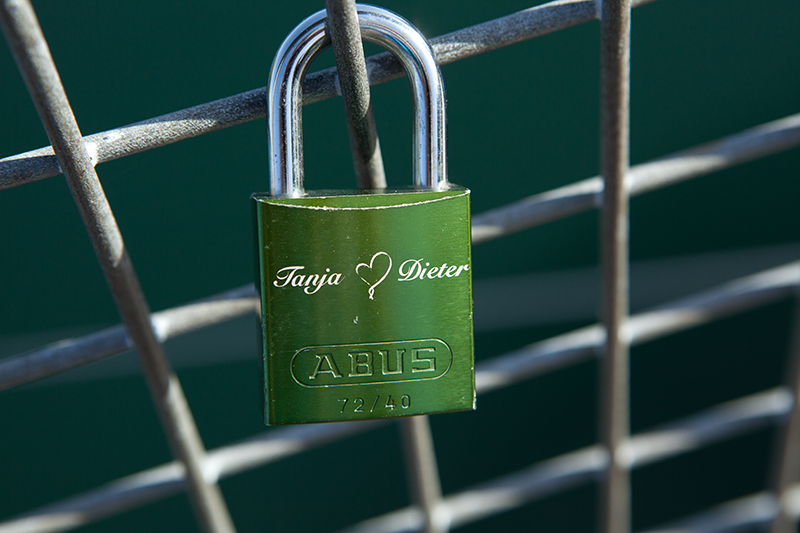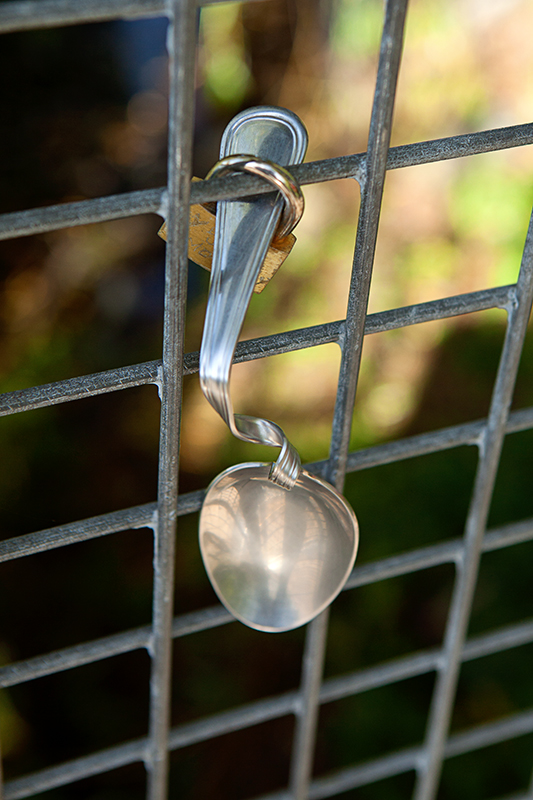 On the opposite side of the lake from where we started our walk, we stopped to say hello to this funny statue.  Everyone likes to rub his man parts for some reason, maybe for good luck, I am not so sure.  He's busy guarding the small garden of grape vines next to him!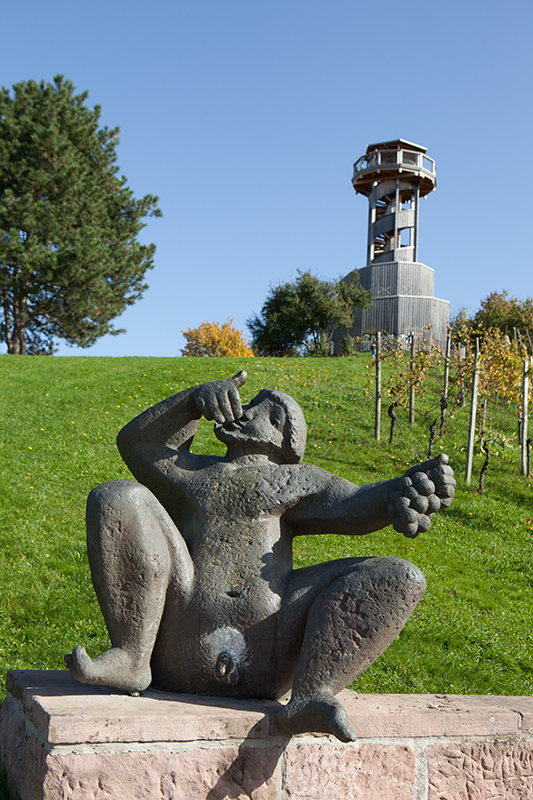 I went on another solo photo walk around downtown after we were done at the lake.  First stop was a local park where I found this gorgeous flower blowing in the wind.  I am pretty sure I used my macro lens to take this photo and I'm also pretty sure that this was the only macro photo I took the entire trip so it's anyone's guess why I carried around that lens for 10 days.  Lesson learned and I plan to travel lighter next time.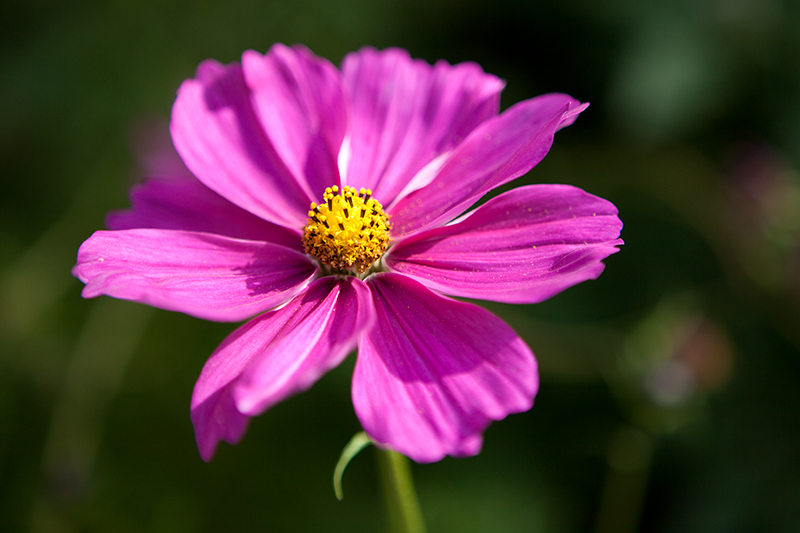 I later found some fall colors in an alley next to my hotel.  This sign warns bikers to ride carefully (at their own risk) because the city does not maintain these particular streets during the winter months.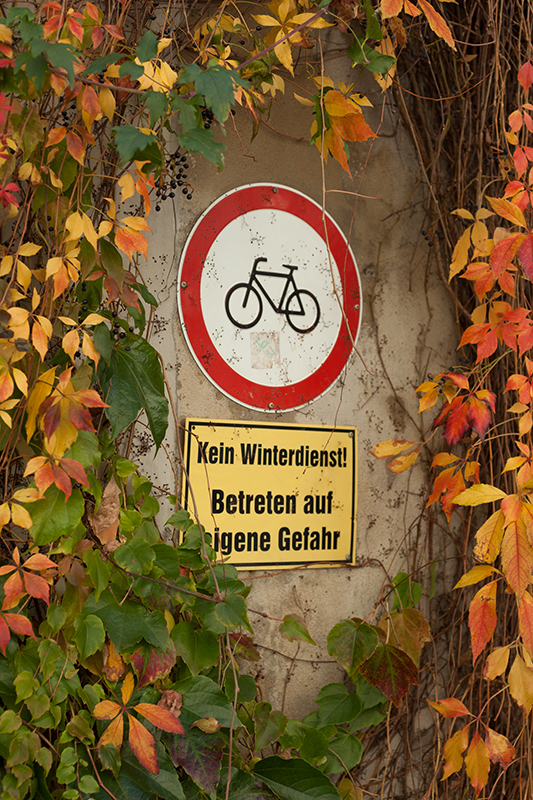 On my way to meet my friends for an afternoon concert, I walked through the university area again, this time to capture a photo of the café where we spent every morning of the trip hanging out, eating pastries and drinking espresso.  Right next to this café was an emblem in the cobblestones that states that this university was founded in 1457 by the Archduke Albrecht IV.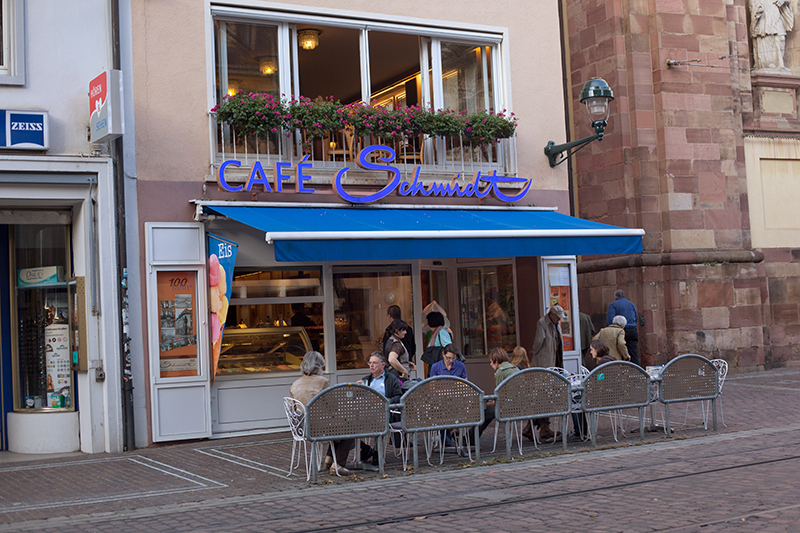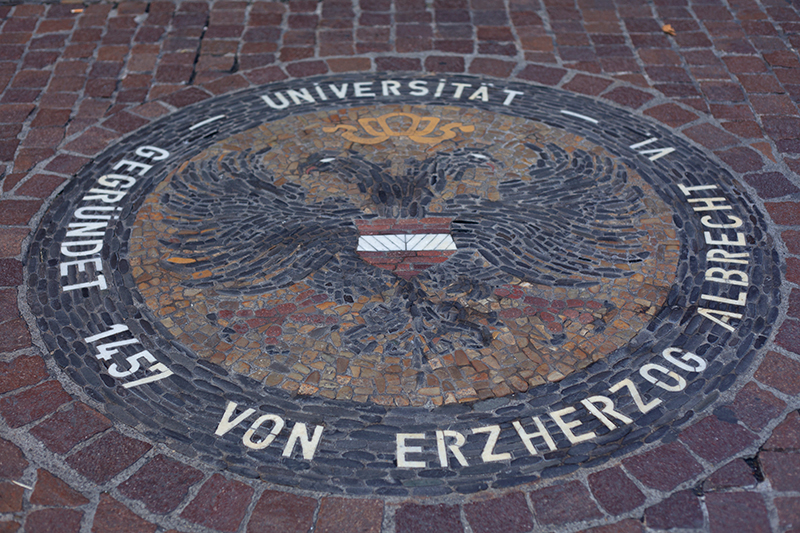 The Freiburg Cathedral (Münster) was started in 1200 and was officially finished in 1230.  It stands tall in the heart of the city and rings its bells daily every hour on the hour.  The beautiful stained glass windows inside the church are all over and add some cheer to the very cold, stone interior.  We sat and listened to a concert here that featured a choir of children and local orchestra.  It was about two hours long and although the music was very beautiful, I found myself nodding off to sleep several times, still not adjusted to the local time.  The acoustics in a building of this size are fabulous!