I have known Kelley all my life and she's so special to me!  The kids in our two families grew up in Salem, Oregon, and we spent most of our weekends and summer breaks getting into so much mischief together!  I still vividly remember sitting on Kelley's bedroom floor jamming out to Amy Grant and staying up late at their house many nights during basketball season so our parents could watch the Blazers play on TV together.
Fast forward to 2014, Kelley started dating Brian seriously in the spring and has been smitten with him ever since.  They got engaged last December and will be getting married at the end of July this year.   I will be on vacation on their wedding day and was really bummed that I cannot attend, so I got really excited when we came up with the idea to do an engagement session together.  It was really nice to meet Brian and catch up with Kelley for a bit when I was home in Oregon a few weeks ago.
We took their engagement photos at Willamette University, where I did my MBA and also where I met and married my husband over 10 years ago.  It's a special place for me for sure and I love shooting on campus because it has such a wide variety of places to take photos!
We met for the shoot just as the sun was about to set and got some gorgeous shots of these two with the setting sun coming through Willamette's famous "Star Trees."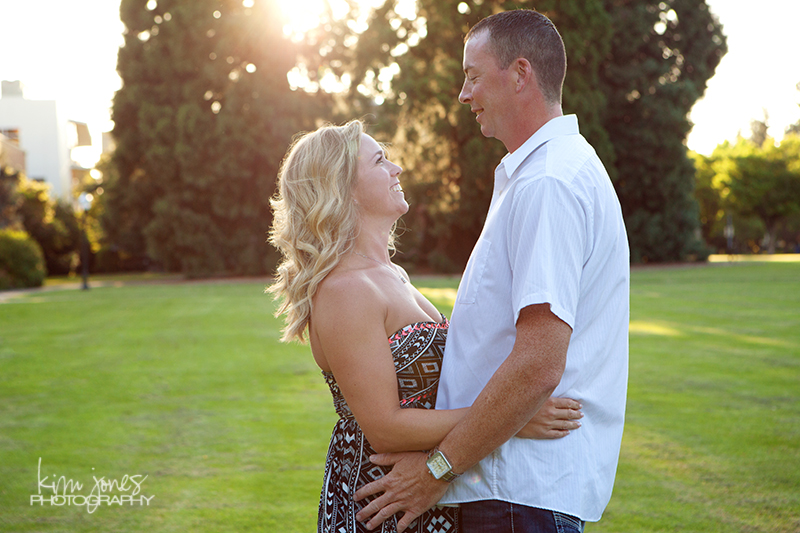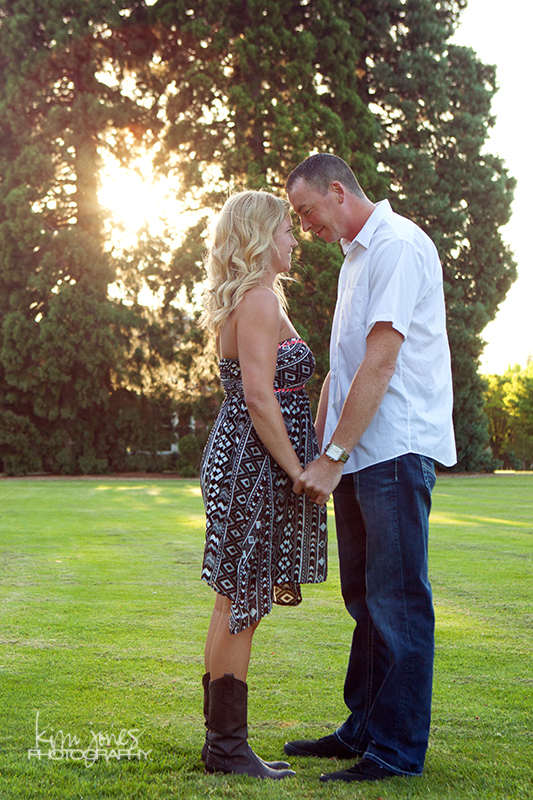 We also walked over to one of the newer buildings on campus for a few urban style photos. I love this glass wall so much.  Sometimes it looks blue in photos and other times white. They posed, the danced, they laughed!
For our last shots together, I told them to relax some more and pretend I wasn't there.  They did a great job ignoring me and got lost in their moment together.  Sweet and special.  Just as it should be! Love it! Congrats life-long friend, I wish you all the best!